Preparing your Site Live Checklist
The most anticipated moment of the website production process has finally come- your website has launched and is currently live, ready to be showcased to the world! What you have dreamed and envisioned for your very own website is now a tangible asset. *high five*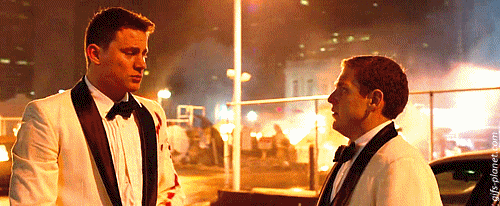 In essence, a newly launched website is a milestone in anyone's financial career. It's similar to the feeling of finally making it to the finish line...but, then again, is this really the end of it all? *gulp*
Believe it or not, a website is a constant work in progress. Merely launching your website doesn't mean that all the hard work is finally over (as much as we wish the world was this simplistic). Instead, a website must consistently be updated, maintained and refined in order to stay ahead of the competition and continue generating leads.
So what does this all really entail and where do you even begin? Start here, with our site live checklist below: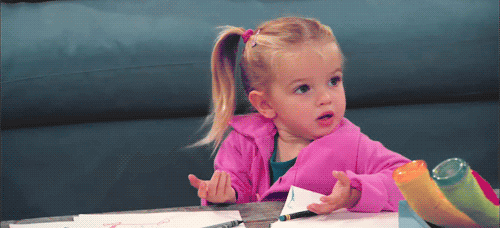 Well, the first step is to increase your online presence, promote your website, take full advantage of your dashboard features/services and to learn how to be self-sufficient with it. I know, it's quite a mouth-full so let's get cracking.
Get Help and...Your Feet Wet - A Site Live Checklist
1.) Know who to contact when assistance is needed in updating your website.
Majority of the time, advisors that have had their website recently launched continue contacting our team's project managers for further assistance. We get it- change is sometimes hard to adopt and we're all just creatures of habit once in awhile. However, once your site is live, get used to sending in a ticket to our support team who would be ever more happy to give you a helping hand.
2.) Learn more about the dashboard via our support portal.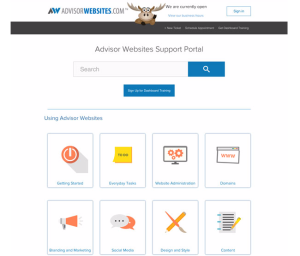 Want to get more familiar with using the back end of your website in order to make minor updates yourself? No problem- just head over to our support portal loaded with tons of tutorials to guide you.
3.) Attend a dashboard training webinar.
Promote Your Website
4.) Let people know about your website through email signatures, newsletters and social media announcements.
Once your website is live, it's time to start promoting it. Insert its URL to areas that normally obtain a high level of readership such as your email signatures, newsletters and social media announcements.
5.) Integrate your website with Hootsuite if you're starting a blog.

If you've already been blogging (koodos to you), then consider promoting your content through social media while increasing your social media presence all at the same time. Check out this tutorial to get started.
Take Advantage of Our Integrations
6.) Integrate Google Analytics.
This statistics tool can help you track the traffic to your website in depth. You can also set goals, filters and events to track the specific progress of certain pages. Click here learn more.
7.) Sign up for Google My Business.
While you are waiting for Google to index your website, sign up for Google My Business! This will help you build validity with Google and control what results appear when someone searches directly for your business.
8.) Check out MailChimp.
Similar to Hootsuite in that it helps promote your blog content, Mailchimp can compose your recent blog entries into a newsletter and send it out to your mailing list. Sounds interesting? Learn more by clicking on the chimp below.

9.) Add Advizr Express.
Add an embeddable retirement survey to your website to help generate leads and connect with prospects. Learn more.
Educate Yourself About SEO
10.) Index your website.
Lastly, index your website by Google to have your website start appearing in searches. Although the effects are not immediate (it'll take a couple weeks or even a month), you can expect to start appearing in specific searches for your brand like when someone searches for your business' name on Google. Appearing in more general searches that don't include your brand can take much more time and are dependent on many SEO (search engine optimization) factors such as well maintained and updated content. You can learn more about maintaining your SEO in this article.