SEO business is tricky business
We are all familiar with those moments of hair-pulling frustration to desk-flipping tantrums in midst of improving the visibility of our websites appearing in search engine's results.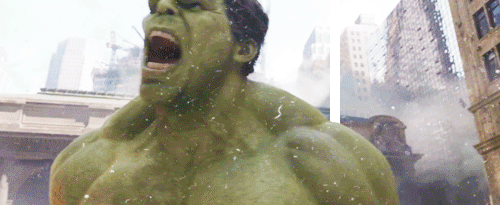 Okay, so maybe I am exaggerating a bit here but we all get the point that the process of properly optimizing your search engine rankings can be a pain in the you-know-what. Thankfully, our support team can help alleviate the stress that comes with making your website rank better.
In this week's support blog, I'll be teaching you some basic SEO tactics to employ for your Advisor Website. Here are 5 SEO strategies you should be using!
#1 Create Fresh, Quality Content
Content is king.
Whenever we talk about gaining website traffic, content is always the most crucial factor that determines a website's success. Although the design of a website is also important in attracting prospects, the content of a website is what enables you to turn these prospects into actual clients and possibly long term ones as well.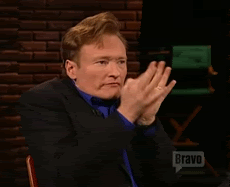 Besides clients, search engines also love fresh, high quality content. Consider starting a blog if you haven't done so already and continually maintaining it by blogging regularly. Not only will you be able to showcase your thoughts and expertise to your target audience, but blogging will allow you to increase your social media presence given you promote it through those channels. In essence, blogging is your gateway to more traffic and better search engine rankings...so really, why not?
If you would like to learn more on upping your content game, click here.
#2 Let Social Media Be Your Friend

Speaking of increasing your social media presence, make sure you check out our Hootsuite integration once you have a blog up on your website. The beauty of Hootsuite is that it automatically posts your blogs to any of your social media sites such as Facebook or Twitter.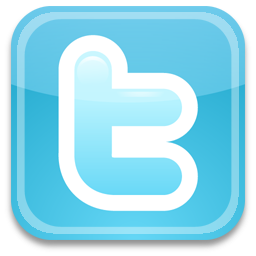 As a result, by promoting your content through various social media sites, you're creating the opportunity for your content to be shared by a much wider audience than you normally would by simply having your blog appear on your website.
To catch more fish, you must use a wider net and Hootsuite is that handy-dandy tool to do that job.
#3
Update Your Title Tags
Most advisors come to me asking what a title tag is or what that "page title settings" in their AW dashboard is for. Let me give you a quick explanation of what this little gem does.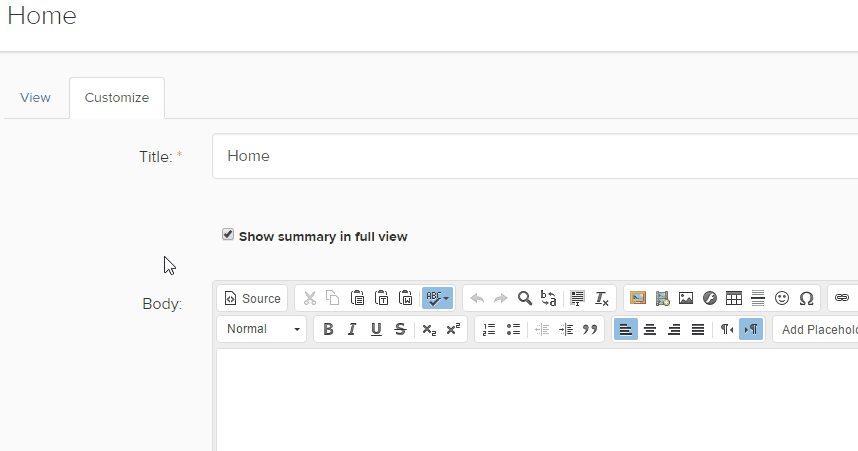 A title tag is basically whatever appears at the top of your browser tab and as the title of your search results.
Now this is not be to confused with the title of the page on the actual content itself. Instead, the title tag is an html element that search engines read and sometimes use to match keywords to searches.
So how do you go about actually implementing these title tags? First of all, apply title tags to only the key pages of your website. Next, you should aim to follow best practices such as restricting the title to less than 55 characters (or else search engines can't display it all) and following the optimal format: Primary Keyword - Secondary Keyword | Brand Name.
Check out this tutorial for more information and lessons in regards to applying title tags.
#4
Get on Google My Business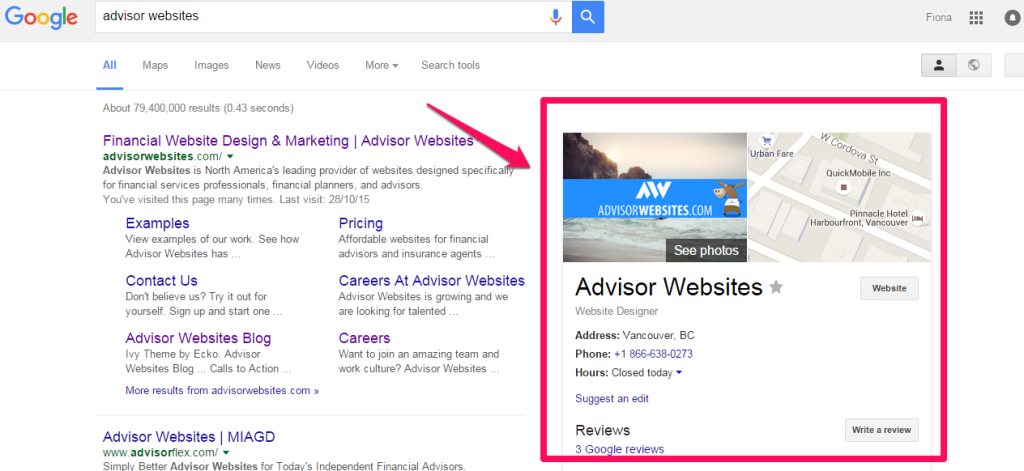 Ever notice that box on the right hand side that appears whenever you do a Google search? You know...the one with the map, address, phone number, hours of operation and all that important stuff? Well, that information is derived from something known as Google My Business.
In order to have your business appear on the right of someone's Google search (in relation to your company of course), sign up at www.google.com/business. Once Google verifies that you are in fact in control of the business you claimed you can keep that information on the right up to date.
It is important to note that although this procedure won't directly impact your SEO rankings, it will however affect the way your information will appear when your business is searched by someone on Google.
#5 Insert Keywords and Descriptions Into Pages
Now, let's talk about keywords and descriptions. Although Google has started focusing less on keywords and more so on title tags and the other aforementioned SEO tactics, that is not to say they are completely irrelevant to your efforts of better ranking your website. Keywords and descriptions are both still recognized by other search engines such as Bing and Yahoo.
Keywords are the words and phrases that Internet users type into search engines to find websites best match what they're looking for. When inserting keywords to pages, don't forget to follow best practices of doing so such as using them for only the most important pages of your website (e.g. home, about, etc) and inserting no more than 8 keywords per page.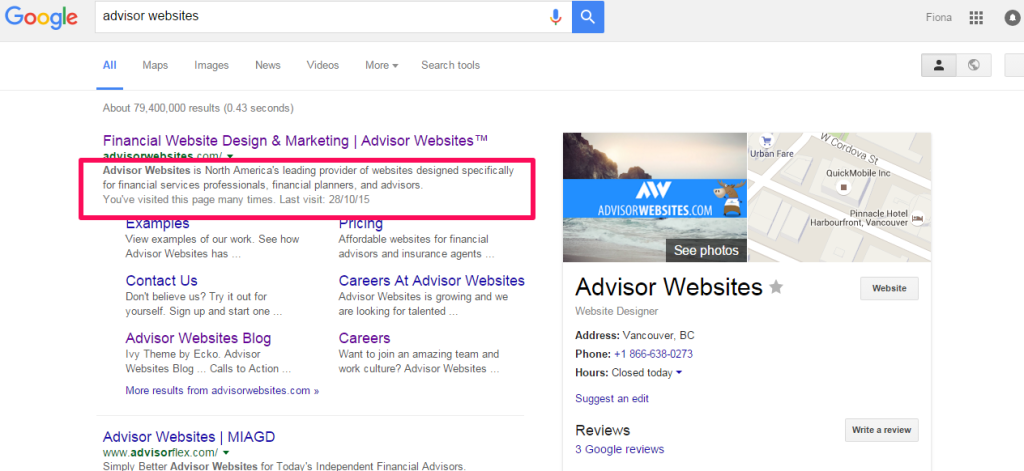 Descriptions, on the other hand, are simply the short lines of text that appear below the link in a search. To learn how to insert keywords and descriptions through your dashboard, follow this tutorial.
The Take-Away
Advisor websites SEO business does not necessarily have to be tricky business when these 5 strategies are employed regularly and consistently. For instance, blogging and promoting your website content continually won't instantly help your website gain the traffic and exposure it deserves over one night but it will help in the long run. As such, SEO business is definitely one that requires patience. But why not get your feet wet now so you can reap the benefits earlier on?