The key to marketing your business is getting your services in front of the right person at the right time, which is essential to growing your practice.
Using your website and other online tools, you can educate current and potential clients, expand your geographic reach and easily keep in touch with prospects. Thanks to the advances of digital marketing, you could also choose to completely market online if desired.
However, it can be difficult to know exactly where to start when improving your financial advisor marketing, especially if you had taken a more traditional route for marketing your business and are now looking to transition to digital.
To make this transition easier, or to simply improve your current digital marketing strategy, we're sharing 4 ways to reach success in digital marketing for your financial planning business.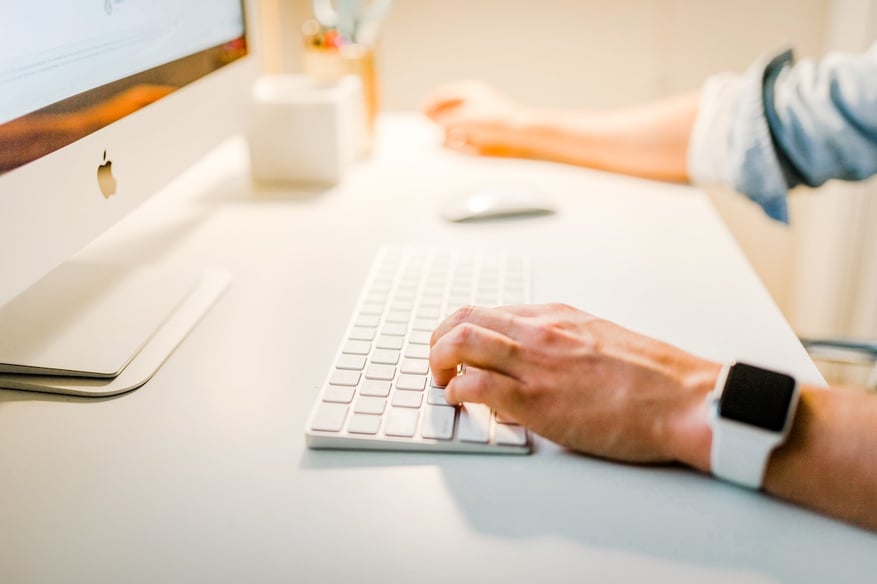 4 Ways To Improve Your Financial Advisor Marketing
1. Define Your Target Audience
One of the most important aspects of setting up a successful digital marketing plan is to define your target audience. When thinking about who to target online and how to reach them, ask yourself the classic 5 Ws: Who? What? Where? When? Why?
Who are your current clients? What is their age, gender, job title, economic status, marital status and other key demographics related to your service offerings.
Who do you want as future clients? Taking the data into consideration from your current clients, use the same key demographics and apply it in terms of your business growth goals.
What are your clients looking for? Yes, they should be looking for a financial advisor, but think about their specific financial needs and how they match up with your areas of expertise.
Where do your clients go for information? What websites do they frequent online? Where do they search for news? What social media channels do they frequent?
When are your clients looking for a solution? Are your ideal clients looking for a short-term fix for an urgent financial problem? Or are they playing a long game, doing extensive research and looking for a long-term relationship?
Why do your clients choose you? This question will help define what sets you apart from other financial advisors. What is it about you that made your clients choose your business over others?
Once you've completed answering the 5 W's, you'll be able to better identify your target audience and can then begin to shape your digital marketing to their unique needs and desires.

2. Elevate Your Website
Your website is one of the most important tools you can have for your business. It works for you 24/7, never asks for time off, and is a great way for prospects to find you.
In order to be found online by prospects, you need to have a website that is modern, up-to-date, and personalized to your target audience (as we just discussed above).
We could go on about all of the necessary elements your website needs to have, or showcase examples of our favourite financial advisor websites but the good news is, we've already done that. Listed below are the website resources and examples to help you elevate your web presence.
A very important component of your website and overall digital marketing strategy is Search Engine Optimization (SEO). SEO is what drives traffic to your website when prospects search for either your business or your services (if SEO has been done right) from a search engine. Listed below are our top resources for SEO.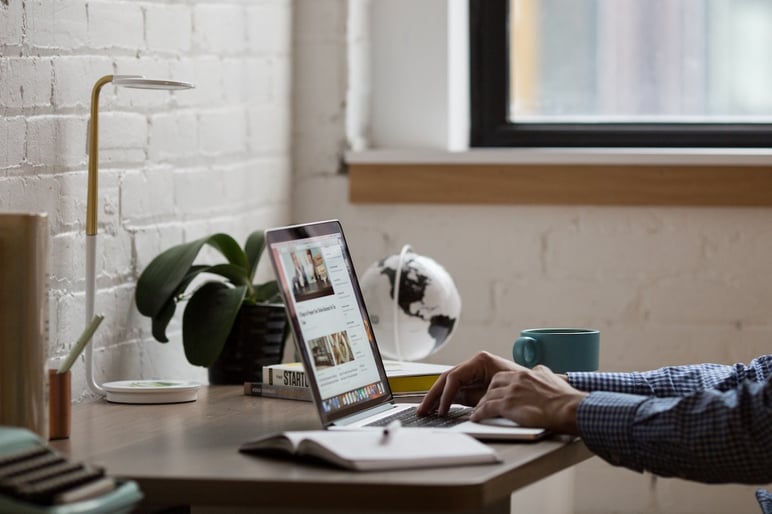 3. Create Engaging and Relevant Content
Whether it's on your website, though social media (more on that next) or through email marketing, you should always be nurturing your leads with useful, quality content.
Don't tell your followers and clients what they need, listen to what problems they're looking to solve and provide support. Once you've completed identifying your target audience, it will become much easier to create content that will resonate.
For example, do you consistently get similar questions from your current clients or prospects? Save those questions and break them down into blogs for your website. It will save you time in the long run, your current and potential clients will thank you for providing trustworthy resources right on your website, and it will benefit your SEO.
Not only does writing useful content build your reputation as a trusted source and financial advisor, but it also helps you remain active and follow up with leads.
Studies show that 80% of non-routine sales happen after 5 follow-ups. So by using a content strategy to keep in touch with those who are visiting your website and following you on social media, you're more likely to stay top of mind and convert the lead.
Don't forget about your email list! Alert people when you write a new blog post or send out an email when you have a new service available.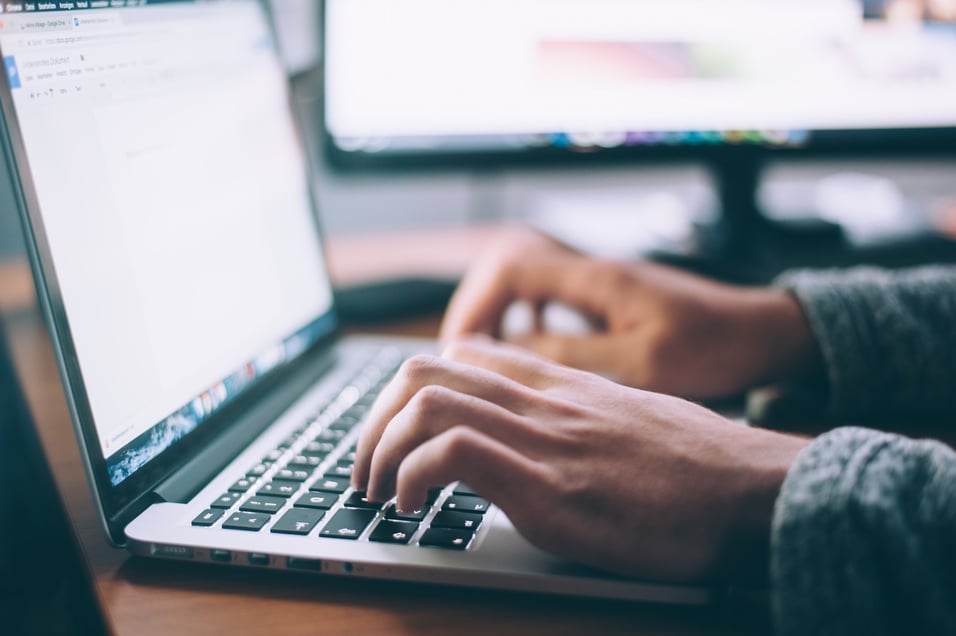 4. Connect on Social Media
4.62 billion people use social media — that's more than half of the world's population. It's obvious that social media is one of the easiest ways to find success in digital marketing, because so many people use it. Once you identify your target audience and figure out where they spend their time online, meet them there. Be sure to focus your efforts on one platform at a time, especially if you're just building your social presence. Start with the social media platform your clients are most active on.
Once you know where your current and prospective clients are, here are some basic steps to setting up a social media channel for marketing:
Choose a username. Make sure you choose a name that's simple and easy to find. Your business name may not be available, so you can get creative with formats to find something that works (for example, if @AdvisorWebsites isn't available, try @Advisor-Websites or @Advisor_Websites). If you think you may want to join another platform down the road, it's worth it to consider "claiming" the same handle on all platforms for continuity.
Write a bio. The biography on your social profile should contain a brief description of what your company does and essential information that your clients should know. Depending on the platform, you might want to include a link to your website (if it's not included somewhere else), business hours, services provided, and office location. Make sure your bio is reflective of your company culture as well—have fun with it!
Follow your competition. One of the best ways to pinpoint what kind of content to post is to follow other businesses who you compete with. Look at what they're posting, who is following them and who they are following. Take note of the hashtags they use, the content formats (videos or photos?) and how many people are interacting with their posts. If you see a profile that has 10,000 followers and only 10 likes on each photo, you probably don't want to copy their techniques.
When using social media for marketing your financial services, remember to stay mindful of industry regulations and the regulations of your Broker Dealer, if applicable.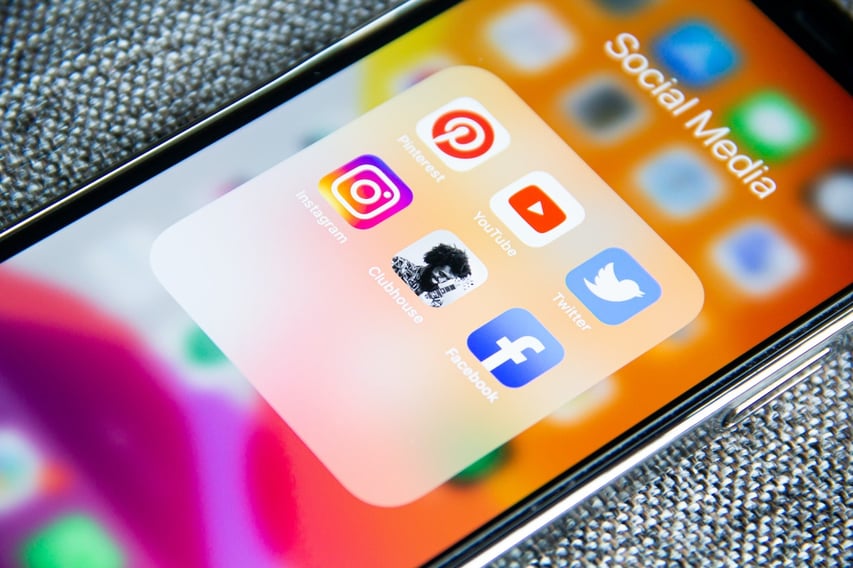 Continually Improve Your Marketing
There's always room to grow when working on your marketing strategy. Staying up-to-date on the latest trends in digital marketing can be overwhelming, especially if you are transitioning from a more traditional approach to digital. Applying these 4 digital marketing recommendations will build a strong foundation for mastering your marketing strategy and growing your business.
But, most importantly, you should be continuously maintaining your existing website, social media and other marketing tools to make sure they stay up-to-date. You don't have to tackle everything at once, but improving your strategy little by little will ultimately lead you to success in your financial planning business.
If you need assistance designing your website, writing content or setting up a marketing plan, we're here to help.