Building a client base is essential to growing any business. Even if you're the best financial advisor in town, you won't build a business with no clients and no portfolios to manage. The hardest part about getting new clients is breaking the ice. Read on for our financial advisor marketing tips on breaking the ice with prospects.
So, how do you talk to prospective clients without sounding too pushy or promotional? Here are some ways to market your financial advisor business to new clients.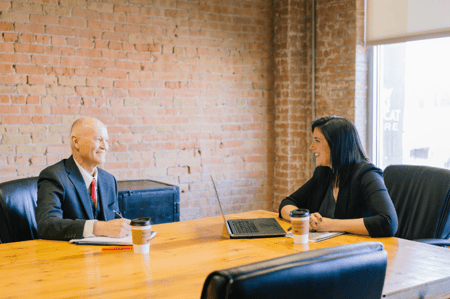 Financial Advisor Marketing Step 1: Consider Your Marketing Strategy
The first step to approaching new clients is collecting leads by marketing your business. Consider your marketing strategy for gathering prospects. Here are some components of a marketing strategy that could help you uncover prospects:
Social media
Blog content
Webinars or other events
Want more information about marketing strategy? Check out some of our popular E-Books:
Once you collect contact information for your prospects, it's important to continue communicating with them. A nurtured lead yields a 20% increase in sales over a lead who isn't nurtured.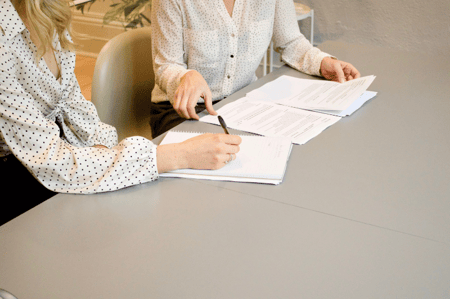 Financial Advisor Marketing Step 2: Make a Good First Impression
When first reaching out to new prospects, it's important that you put your best foot forward—just as you would if going to a job interview. Whether you're preparing for an in-person meeting or simply sending an email, you should always stay consistent with your brand messaging. Consistent branding in communication adds credibility to your business and promotes trust among your clients. If you exemplify your brand values and mission from the start, clients will remember.
Your prospects also might develop a first impression of your brand without directly talking to you —through your website, social media platforms or online testimonials. That's why it's so important to be consistent across all brand touchpoints, whether it's in your physical office or on the homepage of your website.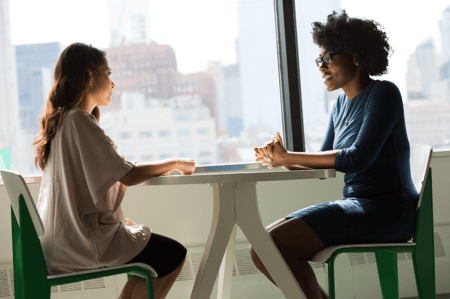 Financial Advisor Marketing Step 3: Know Your Audience
In order to effectively break the ice with new clients, you should know a little bit about who they are. This doesn't necessarily mean that you need to know details of each person's life individually, but you should have an idea of the types of clients you are interacting with. Just like you wouldn't write a college-level lesson plan for a class of 5th graders, you need to keep your audience in mind when thinking about how to best communicate with them.
Here are some questions to ask when thinking about your current client base and prospects:
Are they brand new to investing?
Are they just starting out in the workforce or getting ready to retire?
Where do they work?
How do they spend their free time?
What are their main financial goals?
You should also consider the specific language you use when talking with your new clients. Using too much industry-specific jargon can alienate them and make you seem untrustworthy. It's usually best to keep language simple and relatable.
Financial Advisor Marketing Step 4: Tell a Story
Cognitive psychologist Jerome Bruner estimated that we're 22 times more likely to remember facts if they're part of a story. Telling a story will make a lasting impression on any prospect you communicate with.
Instead of explaining basic financial concepts, tell a success story instead. Alternatively, tell a story that's personal to you to gain even more trust from new clients. Now, financial advisors can even use client testimonials to share client stories with prospects.
Financial Advisor Marketing Step 5: Be Authentic
Most importantly, be yourself when breaking the ice with a new client. Human connection is essential, especially when dealing with finances. Through effective marketing to gather leads, good first impressions, audience research and storytelling, you'll be well on your way to building a new client base.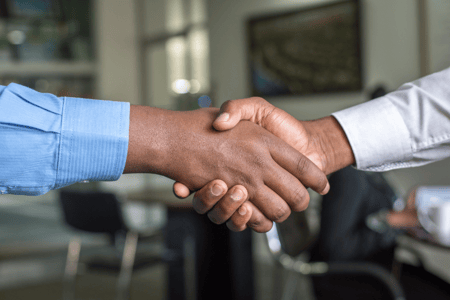 Prospecting, or marketing as a financial advisor can be uncomfortable and tricky to begin with. Here are a few other articles to help you along your journey.
---
WHO ARE WE?



At Advisor Websites we help financial advisors grow their business and enhance their digital marketing strategies with their own personalized website. Our platform offers a selection of effective and proven frameworks that are personalized to reflect your business and brand.