A website is more than just a pretty face for show - it's a platform to showcase your brand, make lasting impressions and of course, increase conversion rates. You want your website to ultimately sell but the first step starts with generating leads in order to do any converting for that matter.
While you may believe your website is hot stuff (and maybe it really is), a lot of times advisors don't know how to leverage their website for inbound marketing. Inbound marketing is the technique of attracting customers to your products/services through content and social media marketing as well as SEO (search engine optimization).
So the problem isn't about knowing how to add CTAs, blogs or any other content to your website - it's about knowing how to strategically do so to attract the right leads.

Creating effective CTAs, landing pages and blogs is crucial for generating leads. This is the most important function of inbound marketing. Here at Advisor Websites, we recognize the complexity and not to mention, intimidating nature of this task. Thankfully, we have compiled a checklist to help you optimize your website for lead generation so that turning strangers into clients is a lot simpler.
The Leads Generation Checklist
Your leads are only as good as the website that produces them. It's important to create and organize your content, CTAs and landing pages to best market your products/services.

Follow the checklist below to strengthen your marketing strategy and to generate the right leads. If you can answer "yes" to most or all of the points below, you're website may truly be hot stuff then.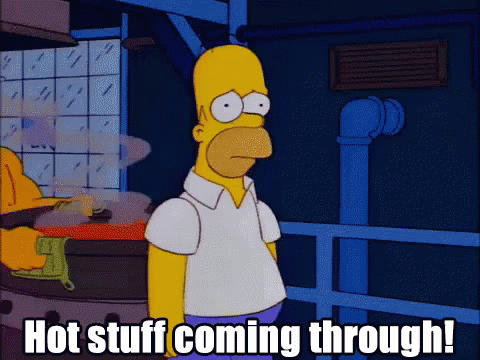 Website/ Homepage:
Do you update your website often?
Does your website highlight the latest content?
Does your website include CTAs for different stages of the buying process?
Do you have a strong CTA on the home page?
Does your homepage include eye-catching visuals?
Content:
Does your content include short but attention-grabbing headlines?
Is copy clear and concise?
Does your content include compelling imagery as well as videos? (Diversity is a good thing)
Is content organized in a logical manner?
Blog:
Do you have a blog?
Are you one to blog often with fresh, new content?
Are your blog entries optimized for SEO?
Do your blogs include captivating imagery or have a featured image included in the preview of each entry?
Does your blog include a CTA in the sidebar (e.g. book a meeting, tell a friend, contact, etc.)?
Did you include keywords on each blog entry?
Is your website integrated with Hootsuite?
Calls to Action (CTAs):
Do CTAs clearly but also concisely define what the offer is?
Do CTAs include verbs that tell visitors what action they'll be taking?
Do your CTAs provide a nice contrast to the rest of your website and catch viewer's attention? (Does it "pop" off the page?)
Landing Pages:
Is the value of the offer clear?
Does your landing page include plenty of bullet points to list the items people will learn/gain from taking advantage of the offer?
Does the webform only asks necessary information that will help you contact or qualify the lead?
Does it include relevant imagery?
Missing a few items?
Are you missing a few items from the checklist above and need a helping hand? Don't sweat it! Below are some helpful resources to get you on the right track to generating leads:
We have 3 whitepapers we offer for FREE! Use these for your CTAs or landing pages. Contact us to receive these whitepaper!
Need a little inspiration? Check out the top amazing Advisor Websites featured last month!
For any further assistance, feel free to contact our support team here!
Happy lead generating!