Article Written by Ashlee Chu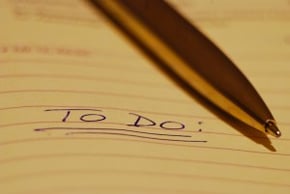 This serves as the conclusion of a two-part series on the Do's and Don'ts of Utilizing a Sidebar (you can read part one here). As discussed in the previous post, a sidebar can have a positive impact on an advisor's website. There are however, certain actions that should be avoided altogether. Here are some don'ts to consider:
DON'T
Blank Space – This is the biggest don't on a website's sidebar. Unless the website or page is single-column, then there should not be an entirely empty sidebar. The blank space may cause prospects to think no one took the time to review/update the website, that something isn't working, or worse, there isn't anything worthy of a highlight.
Advertisement Overload – Whether or not your firm partners with advertisers such as Google AdSense, there needs to be a limit your firm sets for itself in terms of quality and display. A long list of irrelevant ads can cause a distraction and take away from the integrity of the firm's purpose.
Affiliate Links – When a website is a member of a program like Amazon's Affiliate Program, it is crucial you set a standard for the items you reference and endorse. Make sure this program is aligned with your firm's mission and policies.
Lack of Disclosure – No matter what, a Disclosure, Privacy Policy, and Terms of Use should be displayed on every website. Take it a step further to create transparency with the reader by sharing additional links to these terms on the sidebar. If there is an advertisement or affiliate link you generate income from if a reader clicks or makes a purchase, make sure to clearly state that.
Clutter – When a website is just thrown together, visitors notice. Take the time to put prospective and current client expectations first. They need to get the information they want; which requires a clean and user-friendly website experience. Inject it with your firm's desire to help clients and deliver that.
About the author:
Ashlee Chu is Marketing Coordinator and Registered Paraplanner® for Hewitt Financial Group where she contributes her client care and marketing services. She studied Business Communications at Azusa Pacific University and is currently making her way through the Enrolled Agent study program. Ashlee handles social media marketing for various non-profit organizations and has coordinated international events.