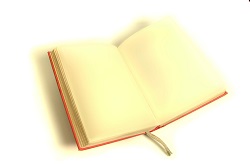 The sidebar of a website is prime real estate for opt-ins, promotions, and features. A sidebar can be positioned to increase email subscribers and focus eyeballs on the most popular content. There are however, certain actions that should be avoided altogether. In an effort to assist with better utilizing a sidebar, here are some do's to consider:
DO
Get Social – Incorporate the company (or CEO) Facebook or Twitter feed directly into the sidebar. This will give the reader a visual, real-time timeline of the company's shared content around the web.
Note: There should still be buttons – with direct links – on the website menu bar.
Newsletter Opt-in – This is an opportunity to share a call-to-action (CTA) with a free download, access to a template, or copy of an e-book etc. The CTA is used to grab their attention while the free download or access to exclusive content provides incentive.
Services Tab – A small button or direct link to the services section of the website is ideal. Some visitors may not click on a drop-down menu or look at the bottom footer of the webpage for a services tab. Make it easier on them by adding another place to bring a visitor to the services page.
Featured In – The CEO was quoted in a magazine or the firm was featured in the local newspaper, feature it! Good media coverage requires a proactive approach and consistency. When there is press exposure to pull from, make sure to capitalize on it and feature it in the sidebar or on the press section of the website. This will further position the firm and its advisors as thought leaders within the industry.
Popular Posts – There are certain posts on every advisor website that has gained more traction than others. Why not share it? Showcase the top three to five posts by using direct URLs with the post titles. (Example: 7 Ways to Better Market Your Financial Blog)
Disclaimer (Optional) – If the advisor blog shares any sort of tax, legal, medical, or financial information, share two to three sentences at the bottom of each post as well as on the sidebar. (Example) Another option is to give a direct links to the Disclaimer and Privacy Policy section.
There are, of course, additional ways to make the most out of a website's sidebar but I hope these six ideas helped move you and your advisor website in the right direction. Stay tuned for part two of The Do's and Don'ts of Utilizing a Sidebar.
About the author:
Ashlee Chu is Marketing Coordinator and Registered Paraplanner® for Hewitt Financial Group where she contributes her client care and marketing services. She studied Business Communications at Azusa Pacific University and is currently making her way through the Enrolled Agent study program. Ashlee handles social media marketing for various non-profit organizations and has coordinated international events.