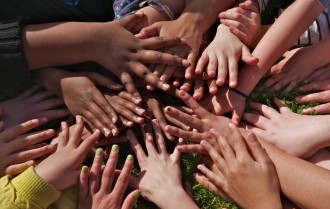 Social Analytics is a relatively new term that is important for business decisions across multiple departments. Knowing what types of information makes your audience engaged, to the best ways to gather new information, social analytics is a diverse specialty that can help you gain a deeper understanding of your markets behavior and drive informed strategic decisions.
So what exactly is social analytics? Simply put, social analytics is the method of gathering data from blogs and social media websites in order to make qualified business decisions.
Why social analytic is crucial to your success online is because of how it can direct your overall online strategies. Social media, blogging and other inbound strategies will help to support your social activities. By actively being involved in social analytics, you can ensure that you gain valuable information on improving your engagement.
The first step in starting your social analytics campaign is to set your objectives. Setting your goals for what you want to accomplish on social is fundamental the success of pretty much all your digital campaigns. Do you want to increase revenue or start a relationship building process? These are the things that you must ask yourself.
Next you need to determine what performance indicators you want to looks at. If you think that social media engagement can be shown through re-tweets or comments, then pushing content that is re-tweetable or suggestion based may be the best option.
Some important Key Performance Indicators of every social campaign are:
Reach
Engagement
Likes, Shares, Retweets, and Comments
Traffic information/patterns
Now that you know how to get started on your social analytics reporting what are some tools that you can use to track these measurements? Below are three extremely popular tools available for free (with some paid versions available).
Hootsuite:
Arguably one of the best social media tools out there, Hootsuite has a wealth of social analytics for free and paid. Create custom reports across several different social platforms and the ability to do so much more.
Buffer:
Buffer offers a similar function to Hootsuite. Its easy to use interface and ability to schedule out posts make a viable option. Reporting and analytics are only clicks away. Browser extensions are also available to enhance your efficiency.
Google Analytics:
No surprise here as Google Analytics is one of the most useful tools for tracking and measuring success of your social activities. Find out how many people are being driven to your site through social media, to the general demographics your visitors possess.