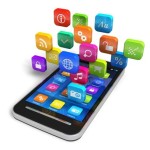 4 Ways WhatsApp Changed Communication Forever
What's up with communication these days? No more need for texting (let alone limitless plans) thanks to WhatsApp. Dubbed a "cross platform instant messaging subscription service," it's basically like using Gchat or Yahoo! messenger on your smartphone, but instead of multiple platforms, it's just one. Instead of depending on carriers to provide a means for text-based communication, it uses the internet which you're already paying for via your smartphone contract or monthly data fee.
It seems like everyone's on it, even though it was just launched five years ago by Brian Acton and James Koum. Plus, it's not just texting: You can also send video, images, and audio (basically voicemails) all while tapping into location mapping technology. It's revolutionized communication, but what does that mean for financial advisors in the digital marketing arena?
It's a road map for spotting lucrative investment opportunities. Here's how WhatsApp changed communication, and how financial advisors can use the success to plot their next move.
1. It partnered smart
Facebook acquired WhatsApp in February of 2014 for the princely sum of $19 billion. There were likely other offers on the table, but there's also the possibility that Acton and Koum would have sold earlier to a lesser known company for a much lower cost. At the time of the Facebook acquisition, WhatsApp already had around 450 million users around the globe—what would the price have been at one million users?
Although not a digital marketing platform, it can certainly be used that way. Following the rise of startups and knowing when to invest (or takeover) is a skill and talent.
2. Forget costly contracts and plans
Carriers like AT&T, Verizon and other big boys are worried about WhatsApp and others like it because it negates the need for unlimited texting (which is a big chunk of their profits). Besides making an actual phone call, you can do everything with WhatsApp in terms of communication that you otherwise pay a high price for. Plus, nobody makes phone calls anymore, and already in other countries vast demographics have given up unlimited plans in favor of the nearly free WhatsApp.
Financial advisors are charged with finding avenues for cutting costs, preferably while embracing the latest technology. If you're managing a group of marketers who need to slice their budget, start by looking at company phone plans. Could WhatsApp be your money saving solution?
3. Everybody hates phone calls
Younger generations are already snubbing old school phone calls, and WhatsApp will make that even easier. If you have to pay a premium to make an actual phone call, but can send a WhatsApp message for free, why not go with the personal touch? If you really want to make a statement, you can always send an audio recording. You still get the anonymity, but are also making things a little more personal.
Digital marketers face the conundrum of working with demographics who are increasingly hands-off. Nobody wants a marketing phone call, but they're more receptive to an infographic or post on social media. WhatsApp is furthering the move away from "personal service" in communication, just as digital marketers are being forced to do.
4. Saying hello to a global community
Perhaps the biggest "sell" of WhatsApp is that you can send a message just like a text to any other WhatsApp member in the world. The app itself is free, so all you need is a smartphone capable of supporting it (most do). In the marketing and business world, experts have known for years that demographics are moving into a global scale, but reaching them was still a challenge (at least doing so within budget).
WhatsApp makes it possible to connect with anyone with a smartphone anywhere in the world. It's a digital marketers dream come true.
Author Bio: Larry Alton is an independent business consultant specializing in social media trends, business, and entrepreneurship. Follow him on Twitter and LinkedIn.