How SEO Works
It's a common problem that websites have little or no traffic. This is why search engine optimization (SEO) is one of the most important factors to the success of a web page. Doing so ensures the products or services offered on your website matches with the keywords that people are searching for.
It's not magic, but we'll admit it can get a bit tricky for beginners.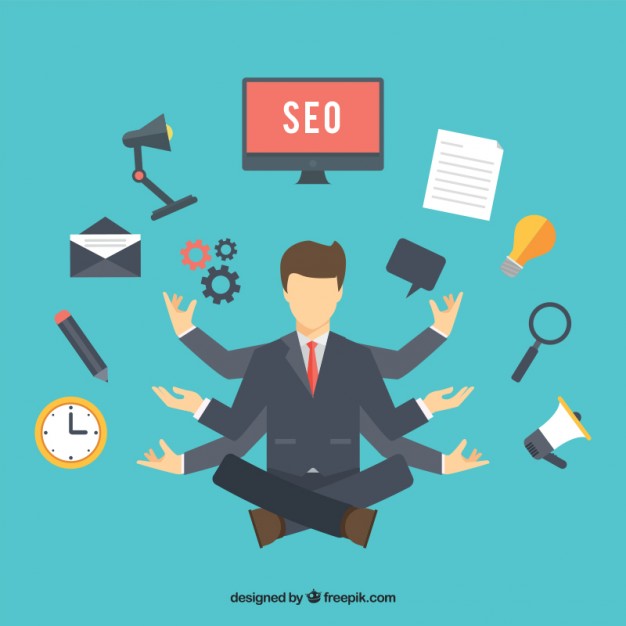 First off, let's briefly explain how search engine optimization works. Google has developed an algorithms that ranks websites based off of what people are searching for. Google sends what are called "spiders" to "crawl" your site and check it for indicators that determine whether the site is valuable or should be ranked lower. These indicators include things like backlinks, domain age, traffic, fresh content, and 100 other indicators.
The goal of SEO is to ensure the "spiders" are happy with what they find on your website. It's a very complex topic and new changes are implemented everyday. To ease the process, we have compiled a list of the most important areas to focus to ensure you have strong SEO.
Focus on 1 or 2 Keywords
You would think it is good to incorporate as many SEO keywords in a post as possible. Wrong! Too many keywords actually hurt your SEO because the search engine will think that you are trying to include as many keywords as possible with the sole purpose of increasing your ranking in an organic search.
It is best to focus on one or two keywords in the blog post. Doing so will ensure that you stay on topic and on track to the goal of the blog post. Using keyword phrases which are very specific to your product (long-tail keywords), will be more efficient. This will bring in the right visitors and traffic that you can potentially convert into clients.
Mobile-Friendly Blog
With the technology enhancement and trend in consumer behaviour, more websites are being viewed on mobile phones. That being said, a lot of people use the search engines on their phones, so Google will display the mobile-friendly results first.
A mobile-friendly website has become an important factor when considering the visitors experience. Without a responsive design, there will be two independent URLs created, making it hard for Google to recognize your posts, damaging your ranking score and SEO.
One of Advisor Websites product features is that our websites are all responsive, making the visuals look great from any screen, including mobile phones and tablets.
Image Optimization
Images not only help with the visual aesthetics of your blog, it also pushes for better SEO. When someone begins a search, the search engine scans for text and also images.
Obviously, the way humans and search engines view images are different. A search engine reads the alternative text to understand what the image is about. Ultimately, it helps for those images to be found in a search, which can lead more people to your blogs and website.
By understanding and following these simple tips, you will start seeing results and positive changes in your SEO. Like anything else, it isn't magic and it will take time to move up in the ranking ladder. Continue to post blogs and adapt to changes in how search engines function, you will begin to see an increase in traffic and your website move up in ranking.
Make sure you search for the keyword "SEO" for additional tips and tricks. This article right here will get you up to speed on how to approach the keywords aspect of SEO: