Building your website can be an exciting journey but also a challenge especially for those who are setting their site up for the very first time. Within the wonderful world of websites comes a whole slew of technical terms and jargon that we may not be familiar with as beginners. To add to the complexity, finding decent information on the internet can be difficult when material gets lost in translation or when experts fail to educate people on the basics.
Fortunately enough, we are here to help! Although being a walking encyclopedia is not a prerequisite to owning a successful website, it is important to know what the basic technical components are.
One of the many questions that arise when starting a new site is "what is the difference between a domain name and web hosting?" While both are closely connected, they are completely different things. To avoid the common mistake of conflating the two, this article will identify the key differences between a domain name and web hosting (without adding upon existing confusion - I promise).
Web Hosting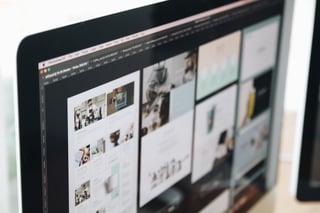 We shall start off with what Advisor Websites specializes in - web hosting. Web hosting refers to the web server (enormous computer) that stores lots and lots of data files. Web hosting services normally rent out web servers and network connections to the end users and also provides maintenance work which includes backup, root configuration, and disaster recoveries.
If I have already lost you there, don't fret. In simpler and more relevant terms, web hosting is simply a service that allows Advisor Websites to post a website to the internet for financial advisors.

Domain Name
Now here's the real question - "what on earth is a domain name?"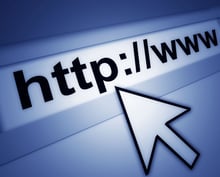 A domain name is a form of internet address. An internet address is imperative to identifying websites. It's what helps your prospects get to you! Without a domain name it can get awfully difficult for anyone to find your website or search you up.
To obtain a domain name, you will have to contact a domain service provider such as GoDaddy or Network Solutions. Once the domain name is purchased, you will have sole ownership and rights to your website (given you have configured it to point to your website of course).

Explained Through Analogy
To tie things together and paint a clearer picture, here's an analogy:
Web hosting can be thought of as a home which contains furniture. Similar to the virtual space of a website that stores many files/data (e.g. biographies and information regarding financial services), a home is also a large space where families can keep their properties in.
In order for friends and other relatives to locate your home, you need an address. Like the address of your home, a domain name helps prospects find your website. Thus, while an address can help others find your home, domain names are web addresses used to access websites on the internet.