Last Thursday, April 17, we were lucky to have two financial experts lead our round table discussion on Integrating Technology into your advisor firm. Michael Kitces, of The Nerds Eye View, and Roger Whitney, of Plan Well & Invest Wisely, thrilled our audience on topics ranging from CRM integration, to the classic Mac vs PC debate. However one of our favorite sections of the Q&A was the section on productivity tools for financial advisors.
Here is a summary of the top 6 tools these financial experts use to streamline their daily practices (in no particular order):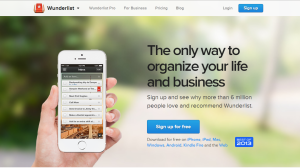 Wunderlist
Wunderlist is a fantastic tool to digitalize your 'to-do' list and have it with you at all times. Wunderlist is a great way to collaborate and share tasks across your practice, and it has the convenience of setting due dates, reminders and sync to the cloud.
Screencast-o-matic (for training)
Michael Kitces recommends using Screencast-O-Matic primarily for training purposes. Instead of writing down instructions, or constantly having to show your practice how to do a certain task, use this tool to record once the process and then send it out to everyone. You can download screencast-o-matic for free here.
Evernote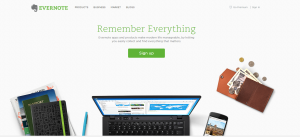 With a catchphrase like 'Remember Everything' Evernote should be a pretty remarkable app, and luckily it is. Evernote is like apple notes app on steroids, if you use it properly. You can literally organize your entire life on this one app, and keep track of any notes all on the searchable app... all from your phone.
TextExpander
Sometimes the simplest solutions make you more productive. TextExpander is one of those solutions. Simply set some abbreviations in your device, and text expander will 'expand' the word for you. Use it when taking notes, sending emails, or even just when you're texting. You can find TextExpander here.
Cam Scanner
The sad truth is that fax machines and scanners are becoming obsolete devices in offices, however some documents still need to be converted to a PDF, enter CamScanneer. Again a simple solution to a reoccurring problem, just snap a photo with your smart phone, and the app converts to a pdf file, that's relatively high quality.
Buffer
Finally there's Buffer. One of my favorite tools for productivity, Buffer allows you to set times to schedule out posts for your social media, and then when you add the content to share, buffer will automatically send it out at the pre-set times. It's also fantastic for content curation because it allows you to 'buffer' content as you browse it through an easy plugin to your browser.