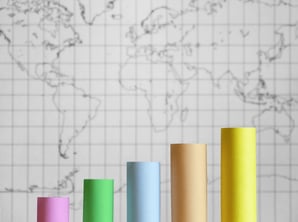 Last week, we were treated with an insightful personal finance management tools roundtable discussion, lead by expert and founder of my Virtual COO, Jennifer Goldman.
Personal Finance Management Tools, or PFM's are taking the advisor world by storm. From new CRM software, to app's that are helping the everyday person realize their financial goals, PFM's are here to stay. The discussion was fantastic, broadening our vision of what a PFM has the power to do. However many advisors still had a lot of questions about the new technology.
Jennifer had a great suggestion/solution, try Mint first. For those of you who don't know, Mint is a free app/software that you download to "understand what's going on with your money." Easy to use, just sign up for the app, enter your account details and see the easy to understand details. Essentially, use the software to see where your funds are being spent (or at least that is how I use it).
Another benefit, according to the roundtable, is its ability to calculate and access how you can achieve your financial goals, such as saving for a child's tuition, or for retirement.
What Jennifer suggest is seeing how the software can streamline your own finances in order to get an understanding of how PFM tools and softwares can help your clients finances. Now, like never before, you can document almost every step of the clients experience with your firm - AND - have it readily available to access at a moments notice.
About Jennifer Goldman
Jennifer Goldman is a Certified Financial Planner, and founder of My Virtual COO, the leading implementation expert in technology, integrations, processes and outsourcers. Prior to founding MVCOO, Jennifer spent over 20 years in the financial services industry, including working at a major broker dealer, building her own practice from scratch to over $22 Million in AUM, and becoming part of a client service team at a multi-client family office with over $3 billion in AUM. At the family office, Jennifer had direct responsibility for relationships with ultra- high net worth clients with assets in excess of $30 million. In this role she realized that RIA's could scale and become more efficient by implementing standardized processes and procedures.