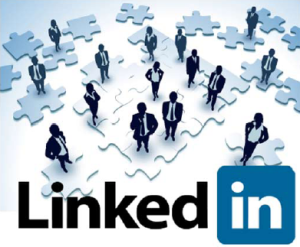 A major traffic-driver for your website is social media, with LinkedIn being the top used social media platform among advisors. But many still shy away from it due to fears around staying compliant.
In the article below, Amy McIlwain gives some helpful advice on how to stay compliant with LinkedIn.
When all online avenues [should] lead to your website, it's important to make use of as many as possible - and not let your fears act as a roadblock to your success.
- - -
If you're like me, on just about any given workday, you'll receive a LinkedIn message from a colleague in your social network. Maybe they're congratulating you on a promotion or for reaching a significant work anniversary. And maybe you're returning their message with some positive messaging of your own.
That's great! It means you're staying connected via social media even when you're at your busiest.
But what if those LinkedIn messages take a more sales-driven turn, and you and your colleague start talking about a business opportunity? Can you be sure that your LinkedIn presence complies with government regulations?
Changing Landscape
The tricky part of social media compliance is that the digital world changes so quickly. Even the Securities and Exchange Commission acknowledges that the landscape keeps shifting as the use of social media by the financial services industry accelerates. This certainly is the case with LinkedIn, which is the most popular social media site among advisors.
My first piece of advice to advisors is to check with your compliance officer to determine whether your firm does indeed have an explicit policy limited third-party use, including messages on LinkedIn.
Secondly, my experience shows that many people in the advisory industry want to use LinkedIn's messaging tool to communicate with both clients and prospects. Yet the SEC's Rule 204-2(a) (7) requires advisors to keep records of communications between themselves and their clients. So the best way to capture those third-party communications is via a digital platform.
Socially Compliant Platforms
Nowadays, there's no shortage of such products out there to choose from. Social compliance vendors include:
Smarsh
Actiance
Erado
Global Relay
Hearsay Social
Socialware
All of these vendors and more participate in LinkedIn's Certified Compliance Partners program, announced in April 2014, which is compliant with both SEC and FINRA regulations. The program is designed to remove barriers to social media adoption by advisors.
As for messages sent between you and your clients and prospects via LinkedIn, don't sweat it. Not only do all of these archiving vendors capture messages, but also LinkedIn posts, video and status updates. This content can be viewed as a conversation in context to help with regulatory exams and audits.
LinkedIn messaging can be a very useful prospecting and client communication tool, so don't let compliance scare you away. Know what your compliance department recommends in regards to LinkedIn, and then start taking advantage of this platform as soon as possible!
- - -
This post was authored by Amy McIlwain and originally appeared here on Financial Social Media.
- - -