Helping people manage their assets through sound investments sounds is a noble endeavour. Yet, the sensitive nature of the very thing you, as a financial advisor, would like to accomplish gives rise to heavy regulations, considering that's how you make a living. The said regulations can make an advisor's life living hell. But not to worry, there are ways you can ease this burden.
WHAT IS THIS ARTICLE ABOUT?
In a previous article we wrote that got picked up by Investopedia, we discussed how saving time would help take your business to the next level. Finding ways to deal with compliance will undoubtedly save you roughly - if not more than - a hundred hours in a year. Yet, that is only one side of the equation.
There's also the legal/regulatory side of things. What if you get fined for your choice of words on your site, or worse yet, what if your license gets revoked because of an innocent mistake you made somewhere along the way?
This article is for advisors who would like to shed some light on the "necessary evil" you know as compliance.
WHO WILL FIND THIS ARTICLE VALUABLE?
Needless to say, this article is for financial advisors. Regardless of whether you are an independent Registered Investment Advisor, or working with a Broker-Dealer, we wrote this piece in a way that every advisor can relate to.
WHAT COMMON FACTORS CONTRIBUTE TO COMPLIANCE RELATED ISSUES?
The Time Sink
Let's start with the obvious. Having been a major player in the FinTech space, we know how big of a problem compliance can become if the right processes are not implemented.
The rationale behind compliance, aside from the legal aspect of it all, is that advisors have to act as fiduciaries. That means, in a nutshell, you have to have your clients' best interest in mind. Ultimately, that translates to; no vague statements or content on channels you operate in. For instance, if you wrote something like "get closer to a comfortable retirement", does that constitute a guarantee, or is it merely you saying that you'll do your best? Who's to decide? That'd be compliance officers. And let's face it, not all the compliance representatives "get" the rules themselves. So what does that leave you with? A major time sink.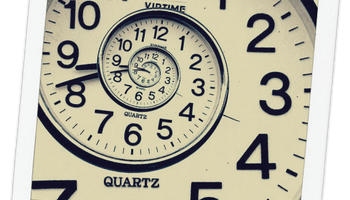 How many back and forth emails does it take on average, to get your new article or blog post approved by compliance? Minimum two, if there are no revisions suggested. And how long until you actually hear back from the compliance people, considering hundreds of thousands of advisors like yourself are trying to stay up-to-date by publishing some new content? A few days, if you're lucky. And we haven't even mentioned what you can and cannot post on social media!
Without some kind of automation in place or an efficient piece of technology, would you be comfortable dedicating a whole day to compliance issues?
Security
It's the digital age. Crime as we used to know it has taken on a new form, called cyber-crime. From stolen identities to funds being drained, cyber-crime is everywhere. Apart from training your team - if you have one -, there are many other requirements you must meet in order to be able to offer your services. These include, but are not limited to:
Backing up your data

Having some sort of firewall or an anti-malware (malicious software) software installed

Encrypted data transfer- such as SSL certification

Password protection

And many more
The way we see it, you either have to hire an IT manager or deal with tons of different software to handle the security aspect, unless you have found another great solution.
Archiving
7 years is not a short time. That's how long you are required to document & keep every single change you make to the client-facing side of your business, such as your website. In case you're audited and the official asks to see what your site looked like 5 years ago, will you be able to produce the documents?
Regulatory bodies like FINRA demands that you keep records of both interactive (e.g. blogs, social media) and static (e.g. your site) forums for the said amount of time. No exceptions, no workarounds.
Handling this manually is quite a challenging task. There are of course certain software that do this for you, but then again, it's something you have to pay for.
Advertising
In order to make your business visible and accessible on the web, you need to advertise. That, on its own is a major undertaking, and yet it too is subject to regulations. You have to be ethical in what you say, you need to refrain from "making suggestions" by only keeping things "general", you need to include disclaimers where necessary, you cannot use happy clients' testimonials, so on and so forth.
One almost wants to ask; what's the point then? It's not ideal (waaay less than ideal), but it is what you have to work with.
It.. just.. never.. ends..
HOW TO SAVE YOURSELF A TON OF COMPLIANCE HEADACHES
Stating the obvious; make sure you actually comply with the regulations. You don't want to deal with this stuff down the road. Moving on to finer details, here's a short list of what you can do:
Automate your compliance submissions:
A lot of website providers offer compliance solutions to financial advisors, including us. Trust us when we say, you do want your website to handle compliance submissions for you. It's a huge time-saver as it handles all the email exchange between you and the compliance officer. All you have to do is amend your content based on the feedback.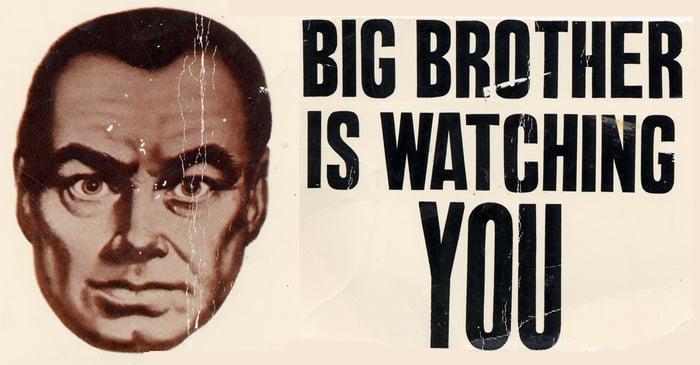 Keeping things safe:
Security is a major issue, and as such, its solution involves a couple steps. First and foremost, you need to be aware of the basics. Having a strong password and staying away from suspicious-looking sites (e.g. "get rich quick" schemes, offers too good to be true, etc.) is online security 101.
You'll also need an anti-malware software. Security solutions like Kaspersky or BitDefender can help you maintain clean computers, minimizing the risks. Do you screen the emails you receive? Especially those telling you that you've inherited a large sum from a relative you didn't know existed?
Backing up your data is equally important as well. Can you imagine waking up one day only to find that all your client data is gone? That would spell disaster. It's not good enough to keep the data in an offline storage either, what if it breaks down or the data gets corrupted to the point of being unretrievable? Your best bet is the cloud. Again, there are numerous cloud-based solutions that will happily store your data, for a reasonable fee.
Archiving:
If you're active on social media - as you should be - you have to be extra meticulous when keeping records. As stated earlier, regulations say that you should be archiving every single change you make to your website for 7 years, in addition to the posts you make on social media sites like Facebook. The social media side of things is up to you to manage, but luckily there are solutions you can subscribe to, like https://archivesocial.com/. If you'd rather not use a paid service, major channels including Facebook, Twitter and LinkedIn have built-in archiving tools. These are a bit clunkier and require that you or someone on your team dedicate some time to handling it, but still get the job done.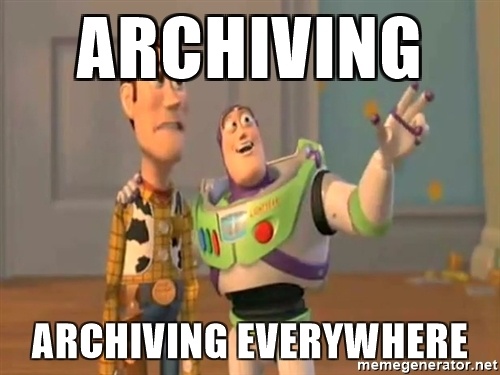 Regarding your website on the other hand, you might get luckier there. As mentioned earlier, most website providers offer an archiving tool of sorts. Our tool for example, captures, archives and allows you to view the exact website experience at specific points in time. Your website content will be retrievable at any time, and all the information captured is stored in a secure data center.
It would be in your best interest to sign up for such a service, whether it's a bundled offer or through a third party. Negating the risk of human error could save you from landing in hot water ways down the road. Specifically when it's time for the audit!
NEXT STEPS FOR ADVISORS WILLING TO "UP THEIR GAME"
We think it's safe to assume that all financial advisors would like compliance to be a breeze, be it the language you use in your marketing efforts or the efficiency of the approval process itself. After all, all you're trying to do is share useful information with your clients and/or prospects to educate them, while boosting your online visibility. Yet it feels like this compliance thing is throwing roadblock after roadblock your way.
Come to think of it, the underlying major issue with compliance is the amount of time and effort it requires from your end. If you were to somehow manage automating or streamlining your approval processes while staying secure, keeping good records and adhering to the "language", you'd be golden. You could be out golfing with clients while your competitor across the street is taking a day off just to review all the activities he/she had throughout the last week.
Churchill once said, "All I want is compliance with my wishes, after reasonable discussion.". The "reasonable discussion" part is up for discussion indeed, but you can at least ease past the burden that is compliance with a few good decisions.