Do you ever wonder how many clients and prospects other financial advisors reel in from social media? How about if your target audience is even on social media?
These are questions that occupy the minds of many advisors who are on the fence with social media. And with good reason! Why would you offer time and money to something that you may not get returns out of?
Here are some recent stats that may answer some of your burning questions and catch you by surprise:
In 2012, more than 60% of financial advisors have used LinkedIn to gain new clients. (http://linkd.in/YaTQuf)
Of that group, 32% used LinkedIn to bring in $1 million or more in assets under management. (http://linkd.in/YaTQuf)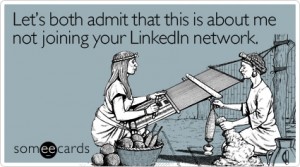 In a 2012 study of 500 marketers, 60% have acquired leads from social media, and 62% have acquired new customers.
71% of advisors say their target clients are active on LinkedIn. (http://linkd.in/YaTQuf)
Slightly more than one-third of US online adult Twitter users agree with the statement "I often recommend financial products and firms that I like to my friends and acquaintances," compared with 21% of US online adults overall. (http://bit.ly/eO5fki)
75% of senior executives watch videos on business sites every week. 65% go on to visit a vendor's website after watching a video. (Earnest Agency)
45% of online US adults who have a Twitter account are interested in interacting with financial services firms via Twitter. (http://bit.ly/eO5fki)
53% of people on Twitter recommend products in their Tweets. (SocialNomics)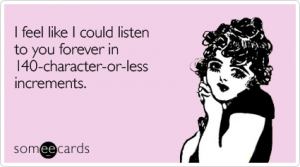 The average household income of a LinkedIn user is $109k (http://slidesha.re/bOu0Dz)
While 76% of marketers believe "they know what their consumers want" in terms of social media content and interaction, only 34% have actually asked those buyers. (e-Strategy Trends)
30 billion pieces of content are shared on Facebook each month (Bullas)
In a study of nearly 500 marketers from various industries, 57% say that ROI Measurement is the #1 challenge
Marketers working with an agency are twice as likely (21%, vs 10% for in-house) to be satisfied with the performance of their social media program performance.
Companies that publish new blog posts just 1-2 times per month generate 70% more leads than companies that don't blog at all. (MarketingProfs)
44% of companies with social marketing budgets of $100,000 or more are using social CRM software, compared to 16% in general.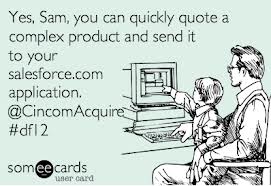 As you can tell, there is a ton of opportunity when it comes to social media–even as a financial professional. As more studies are conducted and social media matures as a marketing medium, the more you will see how effective it is.