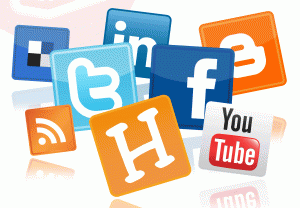 Last fall, Twitter finally went public and solidified that all the major social networks are now publicly traded entities. With all the hype around the release of their IPO's, some forgot to consider how this would affect their users and the interface that they had grown to know and love. Because of increasing pressure from investors, it is no surprise (from a business prospective) that Facebook, Twitter, LinkedIn, YouTube, etc. would need to figure out how to make more money. The avenue that has proved successful: social media advertising.
Then & Now: What has changed?
It's crazy how much can change in one year! Last summer, social media advertising was gaining some popularity, but it was still possible to establish and grow your social media presence organically (without paying). Because of the increased pressure from investors, the major players (most notably Facebook) have altered their newsfeed algorithms resulting in largely decreased organic reach.
FACEBOOK: If you have been using a Facebook Page, I'm sure you have noticed the steady decline in your impressions on any single post. As of August 2014, the average business page post on Facebook was receiving only 3-6% reach of your total following. This means that if you have 1,000 people that like your page, only around 50 people will see your average post in their newsfeed. This can vary depending on when you post, the type of content you share and how many fans typically like or share your content. This reach is down from about 16-20% of your fans in October 2013.
Chart: Facebook organic reach decreases. Photograph: Social@Ogilvy
TWITTER: Facebook is not the only culprit. Twitter, as well as LinkedIn, is heavily favoring paid posts and advertisements as a way to grow your network quickly. Although you currently see all your following's tweets in your timeline, tweets on average only reach around 10% of followers as they are quickly drowned out by other posts.
In addition, Twitter has always said that it would one day release an algorithm that alters this. Twitter has also started to add paid tweets, and tweets Twitter deems relevant, to your timeline, even if you don't follow that particular brand.
Now that it is apparent that this is the way things are shifting in the social space, our only option, as marketers, is to learn the best ways to play their game. It may help to this about social advertising like this:
Who uses social advertising?
So you have decided that you are willing to give in and advertise on social media? Well you are going to have some competition. Businesses are flocking to promote their content on social media. Check out some astonishing stats below about paid social activity:
1 Million: The number of small or medium sized businesses advertising on Facebook
500,000: Total number of Facebook pages promoting posts
2.5 Million: Total number of Facebook promoted posts
45%: Percentage of ads in the 2013 Super Bowl that included Twitter hashtags
$200,000: Cost of a 24-Hour Promoted Trend on Twitter
$100 Million: Estimated amount that Samsung spends on Facebook advertising per year (making the creator of the Galaxy phone the largest advertiser on Facebook)
What are some tips & tricks to get the most out of advertising?
To get the most bang for your buck from your social media advertising, it is important to always focus on the same basics as you would with content creation. Below are a few steps to help get the most return within your industry:
Always create and share content that is timely, relevant and authoritative. If it is entertaining or funny, that is an added bonus!
Define your goals for social advertising. When defining these goals, think about the type of people you need to be communicating with to achieve them.
We know that most businesses have a limited marketing budget, especially smaller firms. To make the most of this ad spend, focus your time and money only on the social platforms where your target audience lives. Just because you have decided to be a social company, doesn't mean that you need to have a huge presence on all networks if your target demographic doesn't use them.
To follow-up our last tip, start advertising slowly with one network. Your company has a Facebook, LinkedIn, Twitter and Google+ presence, but maybe your target audience is extremely active on Facebook, pretty active on LinkedIn and not super engaged on Twitter and Google+. Start your social media advertising with just Facebook. Once you start to master your ad copy and creative, and start to understand what really works, then begin to inch your way into LinkedIn advertising.
Create multiple variations of your ads to see what catches the attention of your audience. Try different pictures and post copy to see what resonates best and receives the most interaction. Each social network's internal advertising platform makes it very easy to do this.
Analyze your efforts and make adjustments based on the results. Each network has an internal advertising analytics section that is relatively user-friendly, so take advantage.
This post originally appeared on Financial Social Media.