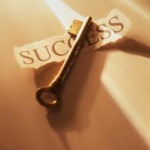 As an advisor, you understand that establishing trust is paramount for success, which is why it's important to know what the most trusted source of information is today: the internet. When the majority of prospective clients are seeking out financial services online, if your website's information is not communicated well, you've already raised suspicion.
Your website is a place holder for you, so it had better make a good first, and second, impression. While the aesthetic of a site hits our eye initially, we've all learned not to judge a book by its cover; however, we certainly still judge it by its content. We are more likely to forgive an unattractive website than we are to forgive one with poor writing. Not only does it make it difficult for prospective clients to understand the services you provide, it also makes them less likely to put their trust in you.
Consider it like this: if you are booking a flight online with an airline whose website is full of grammatical errors, spelling mistakes, and confusing sentences, your train of thought might go from, "why don't they care?" to, "what else don't they care about? You know on an intellectual level that the quality of the airline's website has no bearing on how well their pilots fly planes, but you may find yourself questioning your safety regardless. As an advisor, you're not dealing with people's actual lives, but you are dealing with their financial lives, and that can be just as scary.
Because most of us are not reading as editors, we don't always know why it is we won't trust a company from its online presence, we just know that we don't. Frequently this is because the information we are looking for isn't being conveyed clearly, if at all. This goes beyond spelling and grammar — what you are saying is just as important as how you are saying it. Well-researched, thoughtful, engaging written content that seeks to inform rather than obfuscate shows not only that you are an expert in your field, but that you recognize the importance of establishing yourself as such. It creates a positive feedback loop: trying to build trust with trustworthy content builds trust.
Your website is not a determining factor of how well you do as an advisor; however, it can prevent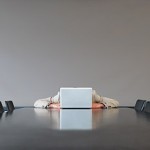 people from discovering just how good you are. Because your first interaction with prospective clients is frequently occurring without you, it's essential that the same level of trust you've established through traditional methods is reflected online. Often when we talk about written material, the discussion is usually so focused around keywords and algorithms and optimization that it's easy to forget the real purpose of your website and the content you publish on it: the people on the other end.