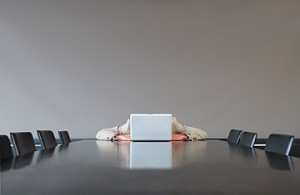 We know a lot of advisors suffer over creating a great bio. What should be included? What should you leave out? We know you're not a copywriter - but we also know how important it is to sell yourself and one of the most important types of content on your firm's website will be your biography.
Clients and prospects want to know who you are, what your background is like and how you're qualified to do a great job. In addition, your web visitors should be able to get a feel of what it would be like to work with you.
Advisor Websites Director of Sales and Marketing, Loic Jeanjean, had a chance to explain some of the most important parts of an advisor's bio.
As Loic pointed out, a great and compelling advisor biography is important because, "when prospects look at a financial advisor's website, the first thing they're going to read is the advisor's personal bio." Loic shared a few tips for creating a great bio for your advisor website; here are two suggestions that can take your bio from good to great:
1. Keep is fairly short
While your web visitors are interested in learning who you are, they are generally not interested in reading your entire life story. Loic recommends aiming for around 300 words - lengthy enough to reveal a good bit about yourself without boring readers for pages. Definitely include your experience, expertise and educational background.
Content that should not appear in your bio: your favorite meal, the names of your 12 cats, your political and/or religious views.
2. Include a photo
Including a professional, real picture of you is essential. "It helps the reader put a face to your name if they don't know you yet," Loic says. "And it makes the bio more interesting."
You'll want to make sure the image is high quality (not grainy or stretched out of proportion). A polished, sharp image (or a lack thereof) is the first thing people will notice once they arrive on the webpage.
If it's time to give your advisor biography a face-lift, check out these tips (and this template is also a great place to start).