A few months ago, we answered some of the most frequent questions we get on blogging. Mainly why you should blog and what should you blog about. In summary, your blog keeps you fresh in the eyes of Google, improving your search engine optimization with time, and establishing you as a thought leader in financial services.
If you need a refresher, or a little more convincing read the article here.
But if you're ready to take the financial blogging world by storm, I'm going to share with you 6 steps to producing valuable content, your readers want to read in one hour or less. The more you write the easier (and more efficient) you'll become at blogging. When I first started blogging regularly it took me well over an hour to create each post. Now if pressed for time, an article can come to fruition within 30 minute, 20 if I'm on point.
6 Tips for Writing a Blog Post in One Hour (or less)
1. Create an Editorial Calendar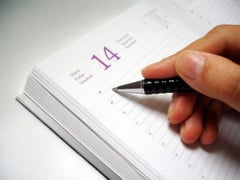 And plan out your blog schedule for the month. An editorial calendar is simply a schedule where you figure out the days you will be posting your content, what the post will be about (working title) and (if you have more than one author for the blog) who the author of the content is. Laying out the working titles is a huge time saver when it comes to sitting down and actually writing the content. Instead of starting from scratch you now have ideas on the topic of your post, which will no doubt trigger other ideas on the topic. Interested in creating an editorial schedule for yourself? We've created a handy template for your needs, just shoot us an email and we'll send one your way!
2. Choose a Topic you are Knowledgeable on and that Interests You
Write on what you do. Chances are if you're taking the next step to establishing yourself as a thought leader in the financial industry, you're probably quite knowledgeable on a topic or two. For example, I could never in a million years explain what retirement plan is beneficial to a certain person because I just wouldn't know where to start. But you do. Break down the topic for people like me who don't have a lot (or any) knowledge on the topic. Your readers will recognize your expertise and appreciate learning from you.
3. Know Your Audience
Taking the time to figure out your buyer personas will cut your writing time down as well. Client personas are simply your ideal client, we've created a simple template you can use to discover yours. Just think of the clients you deal with most often and what they would enjoy reading.
Understanding your client personas adds value to your content, just by keeping the reader's interests in mind.
4. Break Down the Post
Once you have solidified the working title you're writing on, a good idea is to break down the article into an rough outline. Not only will it ease the writing process, because as you begin the writing process you can add to sections as ideas strike, but also the reader will appreciate your content more. It's pretty much accepted that traffic that lands on your blog will skim articles to find if the information is what they are looking for. Make it easy for your audience to spot your key points using headings and sub headings to break up the text.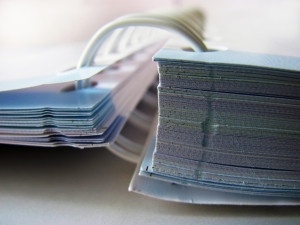 5. Limit Distractions
It may seem like a bit of an obvious suggestion, but to cut down on the time it takes to write a solid blog posts, you need to limit outside distractions such as email, text or calls. It's hard to sometimes justifying stepping away from these important aspects of business, but studies show that producing this valuable content increases traffic to your site, and in the end increases leads generated from your site.
6. Reread and Edit for any Errors
Finally, if you've gone through all the effort to write awesome content, it's important to make sure it reads well. Check to see the spelling is all correct and that there are no slip ups in your sentences. It will help keep traffic that lands on your blog, stay on your blog! Taking the extra step will also help people see you as credible, knowledgeable source who takes time and attention to the content you produce.