Unlike a traditional advisor that keeps regular office hours, Robo-technology is a resource that can be tapped into at any time – it's working around the clock for clients. Robo web tech strategies are the way of the future in many senses.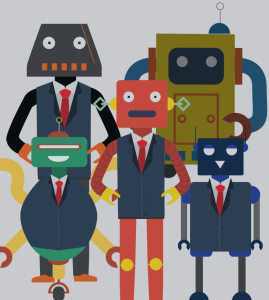 To combat the Robo-takeover, leading edge advisors are proactively building out a strategy that adopts the best of the Robo-world: the ease and affordability of today's technology, which gives consumers freedom and convenience. (Get our Robo Pocket Guide for more information.)
What is the one piece of technology that potential leads are looking for first and foremost?
A website.
In fact, having a website is now such a given that simply just having one is no longer enough. Your website needs to be an active agent, engaging and informing current and prospective clients while providing an excellent user experience. Scroll to the end to save your seat for a webinar with Advicent Solutions. We will be breaking down and giving you top tips on how to utilize robo-technology in your financial practice.
2 Robo Web Tech Strategies
1. Your advisor website must be well-designed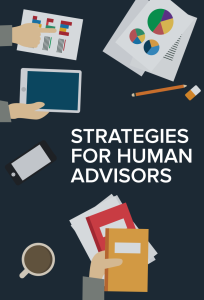 Robo lives online, which is part of the appeal to clients and prospects who want that 24/7 access. But before visitors can engage with your Robo-tech, they'll need to be drawn in by a website that makes you look trustworthy, professional, and impressive.
Unfortunately, many financial advisor websites are stale, outdated, and built on cookie-cutter templates. If that applies to you, tackling Robo tech means first getting a website refresh or complete redesign. Referrals, prospects, and clients are all looking for you online, so consider what they'll want to see when they find you.
A well-designed advisor website includes:
Clean layout and easy navigation to help visitors find the information that answers, 'who are you?' 'what do you do?' and 'how are you different and how can that help me?'
Strong aesthetic appeal, with professional, yet personal imagery - real images outperform stock images by ~95%
Clear messaging and calls to action. Make sure visitors understand your value and have an opportunity to take the next steps.
While a piece of technology in and of itself, your website benefits from the addition of other tech tools. Technology makes everyone's life function more efficiently, and so clients expect that your firm employs the tools necessary to make their financial lives as efficient.
2. Your advisor website must be integrated
Do you have the tech necessary to store personal information safely and securely? The tech necessary to manage portfolios? To ensure they're kept up to date?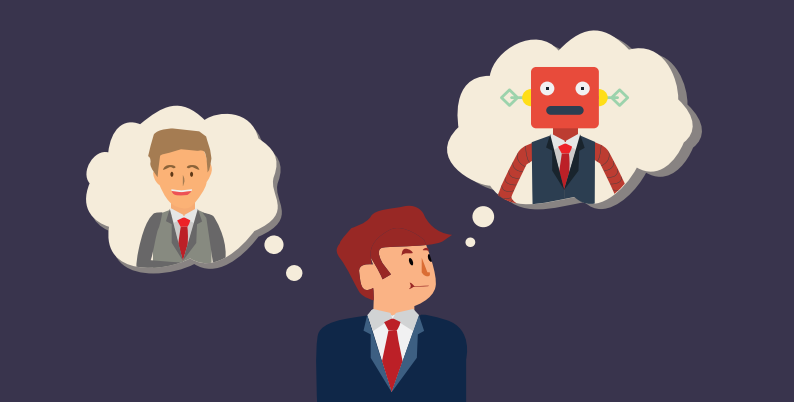 Once you have a financial website that attracts clients and prospects, keeping them interested and engaged, integrating with the top Robo technology will give you that extra competitive edge.
Here are the four big advantages Robo-advisors have to offer that you can too:
Add a client portal to your advisor website. A client portal allows consumers to see reports, financial plans, and account balances, and exchange confidential documents with you, whenever is convenient. Instead of on a third party site, integrating your client portal with your website keeps clients in a familiar location that they trust.
Adopt paperless accounts. Much like a client portal, paperless account openings through digital signatures save a trip to the office.
Incorporate a White Label Robo-software. One of the most successful aspects of Robo-advising that you can incorporate into your firm is account aggregation - using ETFs to fill out asset buckets and algorithms to manage the money rebalanced, and creating reports that give the whole picture in a visually compelling way.
Integrate with Advicent. Robo-advisors also do excellent calculations and personal reporting, a service that Advicent can provide. From retirement to education to business planning and more, Advicent's NaviPlan can handle any client planning need you have.
---
Interested in learning more about how to use robo-technology for your financial practice? Advisor Websites has teamed up with Advicent Solutions, an innovative financial software solution with the goal of helping financial advisors and financial planners strengthen their foundation for success online.
Save your spot at this anticipated webinar now:
https://attendee.gotowebinar.com/register/2569683294962296066