In the latest exclusive Advisor Websites ebook, Bob Veres explains the new financial landscape.
There is a new technology wave spreading through the financial services industry, where having a website is the bare minimum.
Advisors are now being forced to expand their strategies to keep up.
Will you adapt to the new environment? Will you be left behind?
Here's a preview of the ebook: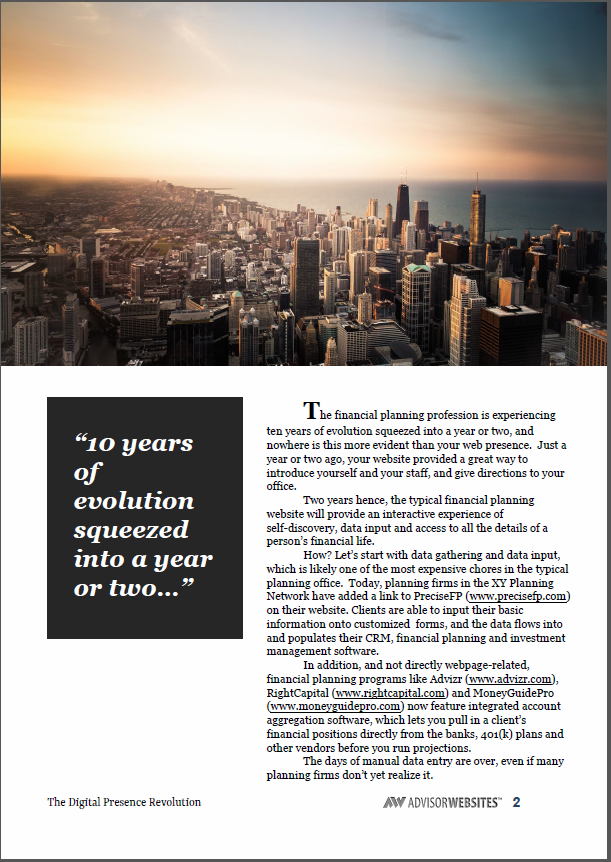 Download the full ebook here: link