The fate of Robo-advisors remains in question, but their impact on the financial services industry is here to stay.
Zeroing in on what Robo-advisors are doing well will help you pick out strategies to incorporate into your own firm, and what they have going for them is technology and affordability. As a result, Robo-advisors are attracting two specific types of investors.
1. The Next Generation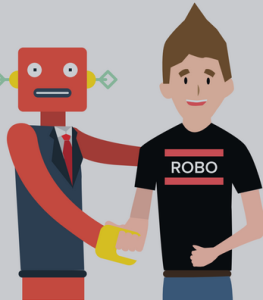 According to CNBC Robo-advisors are attracting "tech-savvy young professionals in the asset accumulation phase of their career." Unlike a traditional advisor that keeps regular office hours, Robo-technology is an online resource that can be tapped into at any time, which is a huge draw for younger prospects who have been raised on tech. Bob Veres writes that "these younger, tech-savvy clients are far more compatible with the online investment experience than with those ancient, chiseled-in-stone, quarterly performance statements."
Attain Capital breaks it down as such, "The question boils down to how investors want to interact with their advisors. Would you rather have 24hr access to statements, positions, fees, and other account information on your phone, or a professional who will sit down with you and guide you down an investment path; which would you choose?"
To appeal to the next generation of investors, leading edge advisors are proactively building out a strategy that incorporates the ease of today's technology, like client portals and digital signatures, which allows younger clients the freedom and convenience they're looking for.
2. The Middle Class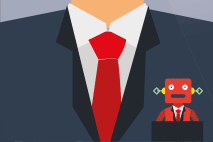 Along with attracting a younger clientele, Robo-advisors are simply attracting a more middle-class investor. The CNBC report also states that "customer acquisition costs and time constraints faced by traditional human advisors have left many middle-class investors underadvised or unable to obtain portfolio management services because of the minimums imposed on investable assets."
Robo-advisors are using the same portfolio management software as human advisors, but have changed the face of advising by cutting out the middleman - you. This cuts costs and allows clients of Robo-advisors to get the specific service they need without paying for whatever is traditionally bundled along with it.
So how do you compete with free for a large, and largely untapped client pool?
Tim Welsh, founder of Nexus Strategy, a leading consulting firm to the financial industry, recommends unbundling as the best way to compete with the new pricing landscape. He suggests unbundling investment management in particular from AUM fees and charging separately for it, since many advisors are simply charging under the AUM fee model and not directly for their services.