There are two types of insurance to protect you against lost income resulting from an injury that leaves you unable to work: short-term and long-term disability coverage.
They are, basically, exactly what they sound like. The first protects you against injuries or illnesses from which you're likely to recover relatively soon. The latter is a hedge against permanent, catastrophic injuries or illnesses that end your ability to work for a long time - or maybe forever. Either or both may be provided by your employer, purchased privately, or privately supplemented on top of an inadequate work-provided policy.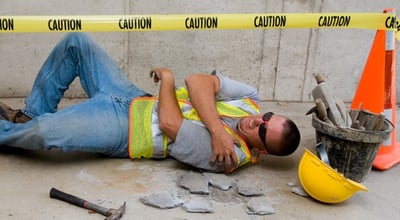 Short-term disability insurance protects against injuries or illnesses that last more than a few days, but from which you are expected to recover.

Short-Term Disability Coverage
With short-term disability, a percentage of your lost salary will be provided to you if you sustain an injury or illness that renders you unable to work for more than a few days. You'll usually first have to exhaust all of your available sick leave. Generally, you'll get all or most of your paycheck in the beginning. As the weeks progress, benefits will usually drop to 60 percent or less.
There is no fixed duration that you'll be able to receive benefits, but usually six months is the norm.
Long-Term Disability Coverage
Long-term disability insurance protects you from catastrophic illness or injury, or other unavoidable circumstances that render you permanently unable to earn a paycheck.
Long-term disability policies generally kick in when short-term disability policies stop paying. They can last for as few as five to 10 years, or until you turn 65, which is generally regarded as the end of your working life.
Workers' Compensation
Workers' compensation, also called workmen's compensation, is a protection - usually short-term only - that protects workers against injuries sustained on the job. Workers' compensation is actually more thorough in some ways than short-term disability insurance because it can cover retroactive income losses and cover medical expenses.
It does not, however, cover any injury that happened while not on the clock. Statistics show that the vast majority of injuries happen outside of the workplace.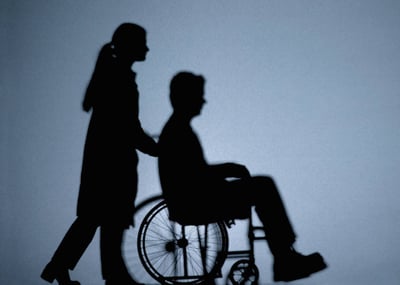 Long-term disability insurance provides protection against permanent, catastrophic injuries or illnesses.

It is estimated that at some point in their working career, one in four Americans will suffer an injury that leaves them unable to earn a paycheck. Protecting yourself against the physical hazards of the world is one of the most important precautions you can take.
If your employer does not provide disability coverage, saving enough to buy it privately should be a chief concern. What are your chances of going through the rest of your life without getting sick or injured?
Author:
Andrew Lisa is a freelance writer living in Los Angeles. He writes about workplace finance and budget help.