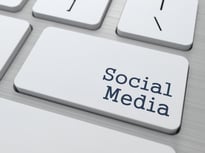 Editor's Note: The article below is an updated version of the original document written by Joe Polidoro and Marketeria in 2010. As social media continues to evolve, so do our tips for social media compliance and engagement in financial services.
More and more RIAs are successfully marketing themselves on LinkedIn, Twitter, Facebook and other social media platforms.
With the recent SEC announcement on social media usage and compliance, now is the perfect time to build a strong social media presence – whether that means starting on social for the first time or broadening your online reach.
The SKINNY
Unlike asset managers, whose marketing must comply with FINRA regulations, SEC-registered investment advisors must abide by the rather more forgiving Section 206 (particularly 206(4)-1) of the Advisers Act.
The RULING
In April 2013, the SEC ruled that as long as companies are clear to investors about their plans for social media, it supports those seeking new ways to communicate with shareholders. This announcement was a huge leap for the financial services industry – and perhaps more so for the financial advisors incorporating social media into their practices, as well as a push for those reluctant to jump aboard the bandwagon.
Now, as long as advisors are following compliance protocol and reveal no information that would give one group of investors an unfair advantage, social media stands as a sufficient method of communication between advisors and clients.
The STRATEGY
RIAs have a good deal of flexibility in marketing on social media. They need only follow five basic principles: treat all social networking as advertising, avoid testimonials and endorsements, monitor frequently archive all online activity and establish a policy.
The DETAILS
1. Think "advertising"
Although a few social networking features can be considered correspondence (direct messages on Twitter, for example), most are directed to more than one person and therefore qualify as advertising. To avoid compliance risks, keep things simple.
Treat everything you do on social networks as advertising and disclose all material facts.
2. No endorsements or recommendations
LinkedIn – don't provide or accept recommendations and disable LinkedIn endorsements.
Twitter – There is some debate on how "Favoriting" tweets is interpreted. Conservative advice is to NOT FAV ("favorite") anyone else's tweets where you are uncertain of the overall content on the site a tweet may be linking to.
It's OK for someone to favorite your tweets as long as there's no influence or entanglement, since it doesn't appear on your page.
Facebook – Similar to "Favoriting" on Twitter, cautiously "like" a Facebook post as this could be viewed as an endorsement or adoption of content.
This is not to be confused with "liking" a Facebook page – this is the only way to receive updates from the page and is similar to following someone on Twitter.
There is not a risk in Liking a Page so as to follow its updates.
Google+ –Use the +1 button judiciously, always being aware of the content of the site(s) you may +1 to share in your user stream of content.
Google+ is friendly to RIAs as you can build Circles (groupings of your Connections) and share content exclusively to those Circles. For example – you can share a post intended only for Financial Advisor peers (and not for clients) to a Circle titled Financial Advisors. It is only visible to those in the Circle. Be aware – someone in that Circle can choose to re-share something more widely. However –Google prompts users when they share other's content to consider how widely it was originally shared. A nice touch other networks don't offer.
3. Monitor frequently
With social networking comes engaging in conversations with others. While you might be
complying with SEC regulations, others contributing to your pages may not be.
You're responsible for what appears on your pages, so regularly monitor and remove:
Anything that could be considered a testimonial
Any other content that conflicts with Section 206(4)-1 or 206 in general
4. Archive all social media activity
RIAs must keep records of:
Any communication sent to or received from clients or prospects that discusses your recommendations or suggestions
All advertising – almost everything you could don on the platforms meets this criteria. Again, keep it simple. Keep records of everything and observe other record keeping requirements:
Keep content for the five-year-plus period
Make sure records are accessible and secure
5. Create and publish a social media policy
Make sure your policy clearly explains how it prevents violations of the Advisers Act (particularly testimonials. Outline best practices for social media engagement and remember to review and update your policy annually. As social media platforms continue to evolve, so should your policy.
Getting STARTED
Don't be overwhelmed by the variety of social media platforms. You don't have to use them all. Take the time to step back and consider your social media goals, as well as who your target audience is. No matter what social network you choose, remember the goals, best practices and strategies outlined in your social media policy.
Remember, compliance is your number one priority online. Before starting on social, an archiving solution must be in place. Think of archiving as your social media safety net.
Another great tip for RIAs: taking the time to truly understand the culture of your business and the vibe you want to have online. Listen in to what your target audience is saying – follow customers, industry leaders and influencers on Twitter. Join LinkedIn groups most relevant to your practice. Do this daily for 15 minutes – you will be surprised at what you learn and can incorporate that research into your own postings and thought leadership repertoire.
Author:
Caitlin Zucal is Marketing Coordinator for RegEd and manages the company's social media presence. A graduate of The Ohio State University, Caitlin joined RegEd in 2012 after the company's acquisition of Arkovi Social Media Archiving. She is an admitted serial Facebook and Pinterest contributor and can be found on Twitter at @Caitlin_Zucal.