If you are a financial professional, your company's website is a critical element of your business presence. It acts as a hub for both your existing customers and any new prospects. At Advisor Websites, we have been working with over twenty thousand advisors, planners and agents for the past 15 years, some of which have been with us since our inception in 2002.
We take pride in delivering a great product, supported by an amazing customer success team, and today, I am excited to introduce you to our fully revamped website builder - Advisor Websites Force.
What is Force?
Force is an all-inclusive marketing suite for financial professionals.
This is an exciting time for our company, our customers, and our partners. Force was designed to enable financial professionals like yourself to create responsive, compliant websites and streamline their practice management and client acquisition processes.
Who is Force for?
Force was designed for financial professionals. Specifically for those of you who want a very modern website, are looking to improve their online presence, and don't want to spend too much time doing so. A lot of what we built into Force is efficiency. We know that doing financial advising is hard enough. Advisors don't need to be experts on the web, that's what we're here for. The new product has an awesome content management system behind it, which was redesigned to address the unique change request approval and archiving requirements in the Financial Services Industry.
What's new in Force?
The release of our new product brings a lot of new features and changes (small and big). Instead of just listing everything we've added to Force, I wanted to share some of most significant updates available right now:
Easy website builder
New Force dashboard
Layout customizer
Automatic content publishing
Easy Website Builder
The Easy Website Builder allows a custom layout for the new website to be built in less than 3 minutes. This approach eliminates the need for coding and gives you more control over the pre-styled building blocks that you would like to have displayed on your site.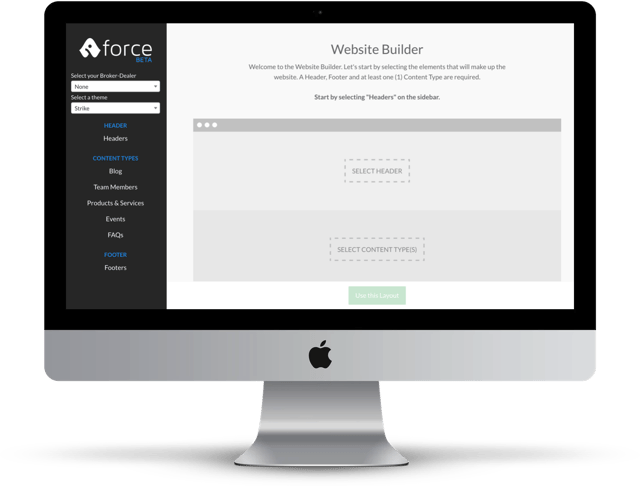 Force Dashboard
The new Force Dashboard brings a visual refresh on a crowd favorite. We've introduced a cleaner new look and feel to match the latest Advisor Websites colors.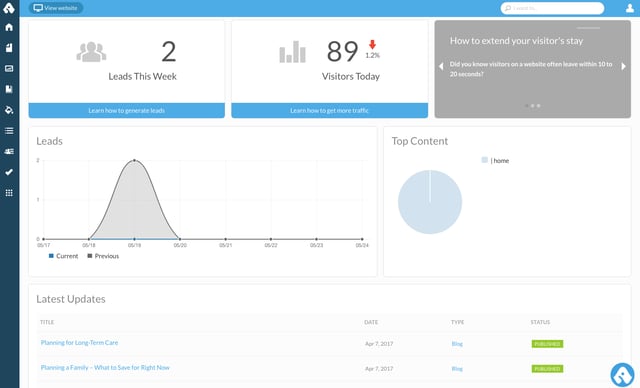 Layout Customizer
The Layout Customizer allows you to re-arrange any section on your site in any way you like. Force gives you complete control over your website, negating the need to go through phone calls or meetings.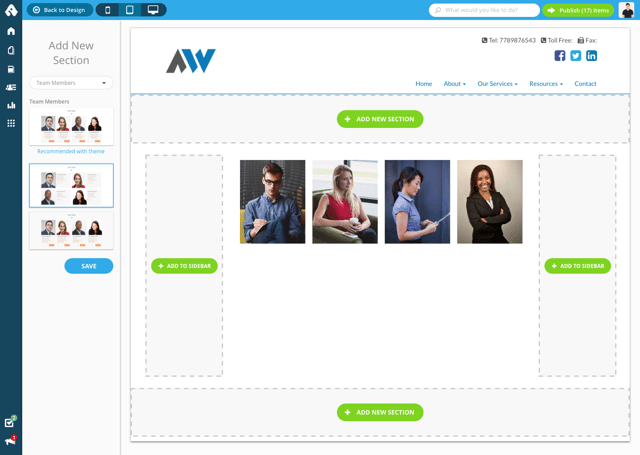 Automatic Content Publishing
The Automatic Content Publishing lets you auto-publish articles from our content library without trouble, through a multitude of scheduling options. Turning this powerful feature on with the click of a button will save valuable time for those of you who would rather be on the phone prospecting.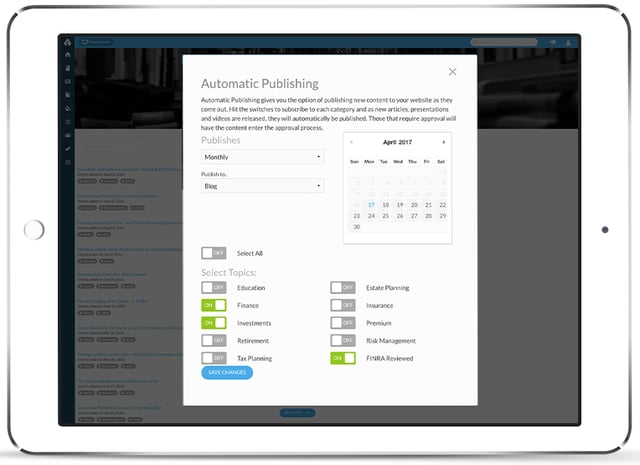 What's next with Force?
Our team has been spending the better part of the last year conducting interviews and tests with advisors to ensure we are delivering a product that the industry needs and want. We're happy, proud, and excited to finally show our work to the industry.
Over the next few weeks, our team will be covering every new features (yes, all of them) in greater details. So stay tuned for more updates, and remember to subscribe to our blog to get notified whenever we post a new article.
Want to see what Advisor Websites Force can do for you?
Let's talk! Schedule a 1:1 consultation and a member of our team will show you why 16,000+ financial advisors trust Advisor Websites to provide modern, compliant, and lead-generating websites.