Introduction
As we have mentioned before and will undoubtedly repeat again: images are important. They serve as a way to break up blog posts, can be used across all social media platforms, and help keep content user friendly for viewers who may not be in the mood to read a lengthy text. The bane of most internet users in terms of imagery, is an irrelevant, ugly image, or a blurry, low quality one.
For more on rewording your company's message with images, click here
It's important to note that not all images need to be of professional grade; most users understand that you are in the field of financial services, not a professional photographer. In other words, there is no reason one should feel trepidation at the idea of incorporating imagery into your content. You decide how involved you'd like to be. It can be as simple and straightforward as a google search, but who knows? Perhaps you may find a new passion in photography.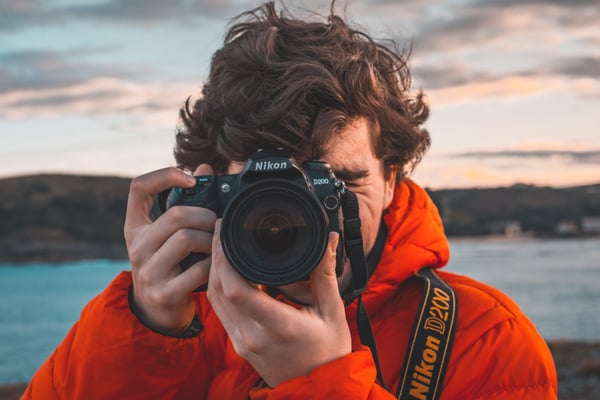 Types of Photos To Use
1) The Candidly Hard-at-Work Shot
This image is probably one of the most popular formats for business images. No doubt you have already seen a photo somewhere of a few employees sitting around a conference table mid presentation, looking very concentrated at their desks or pointing to something important looking on their computer screens. This type of shot is easy to take, all it requires is a basic camera and one or more employees. The only major caveat is that it can come across as very disingenuous. The good news is that if your business is filled with hard working employees, it shouldn't be too hard to snap a candid photo during the day!
2) The Stock Image
Stock images are pretty much found everywhere. The good thing about them is that they are high quality, free, and usually fit your purpose perfectly. Ie: if you google "old man pointing at camera", you will find a stock image that is exactly that. They also aren't copyrighted, so you can share or distribute them commercially with no liability issues. The only downside? They can be used by anyone, and often are, so they aren't unique to your brand. A good source of high quality stock images is www.unsplash.com
3) The Branded Photo
A branded photo is where things start to get interesting. Branding a photo simply means that you make the image your own. You can add your logo to one of the corners, edit it a certain way to make it match all your other photos, or even stick with your brands colour scheme. This is a great way to bring uniformity to your images, and reinforce your business's message and brand through them.

4) The Satisfied Customer(s)
Another great candid photo, that must be executed carefully at the risk of seeming fake, is a photo of one or many satisfied customers. It's important not to stage this type of photo, so the best way to do this would be by asking a happy customer if they would be okay with you taking a photo of them when they're in the office. Think of this as similar to asking for a written review, or a testimonial; only this time in image form. It may also be easy to do this with close friends and family. Avoid taking pictures of customers giving a thumbs up, and go for something natural, such as them interacting with somebody else.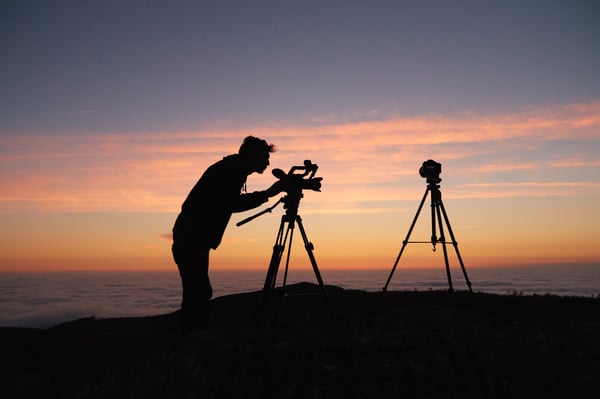 Where & When to Use Images
Do you need to take different images for different channels? No, in fact, consistency is key when sharing across different platforms. People may get confused if they follow your blog and your social medias, and you share the same article with 5 different kinds of images. The following 3 are great places where you can, and should, put your new knowledge of imagery to the practice.
1) Blogs
Use photos to break up a particularly long blog, people like images and don't like to be stuck reading for too long. As they say: time is money.
2) Social Media
In the same vein as photos in blog posts, peoples attentions get easily captured by a nice photo, and it takes up less time than reading. A nice image, with a well written, informative and concise caption is the best way to get people interested in your content across all platforms.
3) Promotional Content
Using images in promotional content is vital. From posters, to banners, to online ads and phone book slots, an eye-catching image with very little, intriguing writing that pulls people in is the way to go. However, be very careful with this; if you take someone else's photo or image online, make sure you have the rights to distribute them for commercial use. This can be done easily on Google by selecting the settings button, clicking on advanced search, and navigating down to usage rights.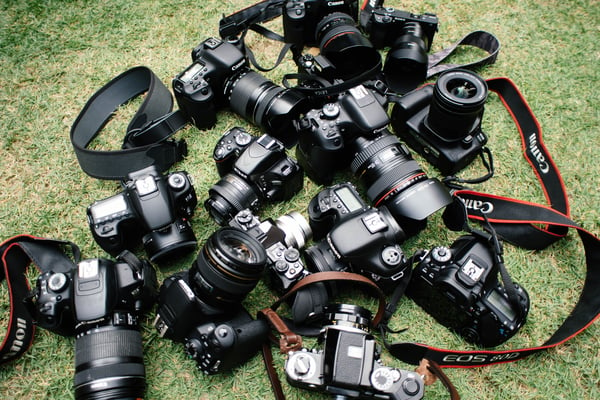 Conclusion
To reiterate: images don't have to be fancy, professionally paid for and created, or taken with a new, state-of-the-art camera. It can definitely be very beneficial to use them however, so consider incorporating them into your blog or social media Remember that it doesn't have to be intimidating, and something as simple as branding can make your content really stand out to viewers!