Thank you to all those who attended our webinar on Lead Generation. If you missed out on our live session, no need to worry. We have everything recorded and have shared all our resources here. You can view the recording below.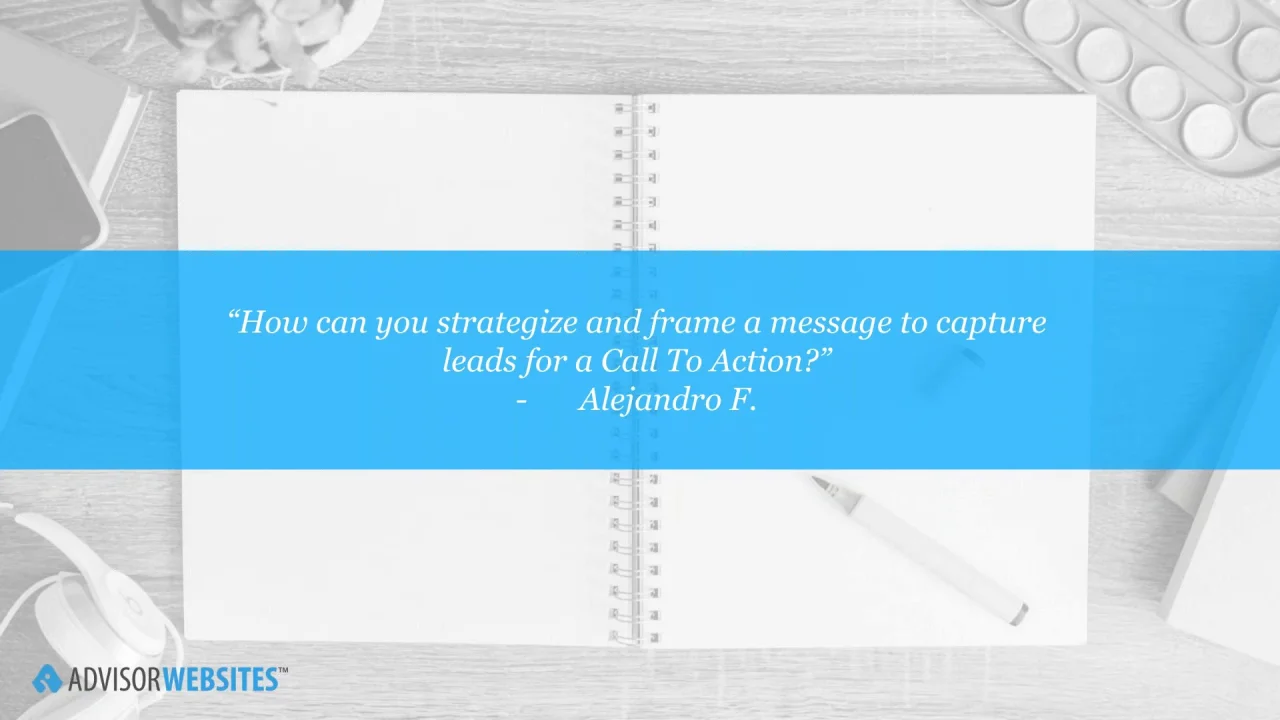 If you can't see the video, click here!
Feel free to take a look at the breakdown of all the content we covered.
No lead, no sale [02:59]
Collecting valuable information from leads [03:20]
Questions when developing a lead generation strategy [04:20]
WHO are you going to target?
WHAT do your prospects want to know and what will be your content?
WHEN is the lead ready to be contacted by the sales department?
WHERE are you going to distribute our content? Social Media? Email?
WHY does anyone want to do business with you?
HOW will we track our progress?
Multiple and clear call to action on my site. I have free info to download, active with blogging and social media. All of this, still have no leads. What am I missing and how can I improve? [06:39]
1. Start utilizing LinkedIn because it is a professional site, better suited to what you're trying to achieve. Make daily posts to keep your page active. One or two posts a day is perfect, don't overpopulate your page with too many posts.
2. Connect with people with assets over a certain limit, and such people usually are active on your LinkedIn.
3. Build an email list. Reach out to people on your list regularly. Give your visitors more opportunities to sign up for your email newsletter.
4. Improve your SEO. Put yourself in the shoes of a potential client and see how they would go on about their search for a financial advisor. Look into some SEO services and start utilizing Google Adwords.
I am soon to be a college graduate about to begin career as financial advisor. Don't have wealthy friends or families, where do I start looking for leads? [10:00]
1. Content Creation, which consists of blogging, creating ebooks, and even the simplest things such as answering questions on websites like Reddit or Quora.
2. Build an email list and start sending emails through MailChimp.
3. Organize webinars to engage your audience and analyze to see how many leads you can generate.
4. SEO to boost your rankings on google search.
5. Social Media. Post something every week and stay active on all your accounts. Be active on LinkedIn. Join groups and connect with people who you think would help add value to you.
6. Networking. Go to meet ups, conferences, seminars, and network away. You'll never know when someone in your network might be of help.
How relevant is guest blogging? Is it worthwhile or should more time be spent creating my own blog post on my own site? [12:06]
Yes. You want to be an industry leader for your visitors and potential clients turn to you for information. This makes guest posting a great means for growth. When important people in your industry post on your blog, your blog becomes a place to turn to when new information is sought out. It also conveys that you are well connected on the industry with other thought leaders.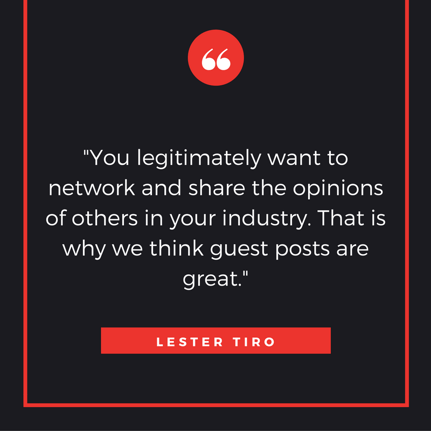 Content solutions from Advisor Websites [13:30]
For our clients at Advisor Websites, we offer pre-written and pre-approved articles that you can use as a blog or a page on your website.
We also have integrations and solutions from partners (Marketing Pro, Vestorly).
I have a weak system for handling the leads I get. I need a place to store and a process for nurturing them. What would that look like? [15:35]
1. Organization. Make sure you use a CRM software that enables you to create custom fields so that you can segment your list. For example if you offer solutions with insurance agencies you could segment based on status, coverage type, carrier, or group vs. individual. To streamline this process you want to make sure that each form on your website is connected to your CRM provider. The good news is that at Advisor Websites we integrate with Salesforce and Redtail.
2. Email Marketing. So once you have setup your CRM it's important to pair it with email automation. When a lead is acquired, it should send out an automatic trigger.
3. Step Automate Your Workflow. There is a lot more you can do for leads than just send emails. You should sprinkle phone calls or direct mail within your campaigns. This is where automated workflows help. Though you can absolutely automate emails within your campaign, you should also set up reminders within that campaign to notify you to call or send a piece of mail where and when appropriate.Within your CRM, you can set up the reminders for yourself or a teammate to be sure the contact is made.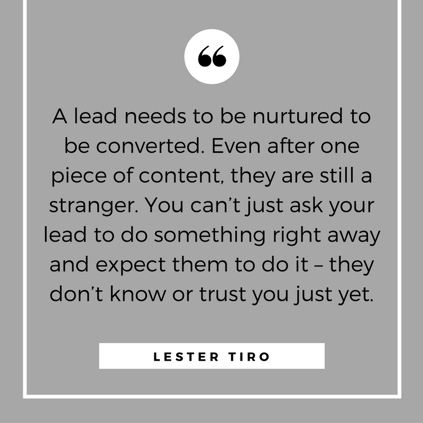 After deciding when and how to include a call to action, what's the next step? [19:24]
1. Engage your audience. Say if you're very active on LinkedIn, post your article on your company channel. If on Facebook, post it on your page and boost it if you have the means to do so. If people do not see your call to actions, there will be no interaction and you won't be getting those leads.
examples of good messaging [21:14]
How can you strategize and frame a message to capture leads for a Call To Action? [21:45]
Create a sense of urgency. A CTA that reads "claim your spot now - limited seats" is a good example of this. By mentioning the seats are limited, you encourage the viewers to act fast. Obviously, only do this if your offer really is limited.
Use persuasive language. Say, if your article/blog is talking about how you've helped other clients achieve financial freedom, including something like "Join hundreds of others" as your CTA could pique people's interest in your services. Keep in mind that these CTA do NOT have to be super formal all the time, the style you need to use will vary greatly on the audience and the content itself.
Incentivize. Think about this for a second: "why should people click your CTA and commit their time to whatever comes next?" "What do they get out of it?" Offer something in return whenever you can. A free PDF or a factsheet or an ebook are always good choices. If you do not anything tangible to offer, clearly mention what they will get out of it when they agree to -say, book an appointment with you.
When is a call to action appropriate? [24:34]
It's appropriate when you want potential customers to be interested in something with high value.
CTAs can use all kinds of different wording to attract attention from qualified leads, including:
Download my free ebook now
Start a free trial
Make an appointment
Get a free consultation
Follow these guidelines to create CTAs that adhere to established best practices.
CTAs should be:
Visually striking with copy that compels you to click the offer
Brief: A couple of words is best, no more than five is ideal
Action-oriented: Begin with a verb like "Download" or "Register"
In a contrasting color from the color scheme of the webpage, while still fitting in with the overall design
Large enough to see from a distance, but not so large as to detract attention from the main content on the page
Easy to understand and clear: Be sure to state exactly what the visitor will get if they click on the CTA and go to the landing page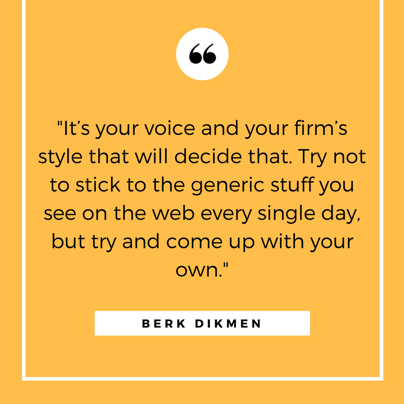 What are the most successful lead generation tactics using LinkedIn? [27:03]
Professionalism. Make sure you have a good profile picture and your credentials and past experience is all up to date. Have you been showcased on new articles - you should put that up to.
Think About Your Target Client. Not only have you completed your profile page, it's important to have build out your Company Page.
Establish yourself as a Thought Leader. The blogs that you post on your website can also be posted on your LinkedIn profile. It is one of the better social media platforms and you can push out your content, widen your reach and solidify your expert status.
Join LinkedIn groups where your target audience participates.
Be a valuable contributor. Every time you post to your blog, share your content with your LinkedIn Groups.
Listen and give feedback. Take time each week to engage in conversation in the groups, outwardly helping others and commenting on their content.
Always Link back to your site when you answer questions.
Connect with Your Clients
What are your suggestions on how to best use LinkedIn contacts to generate leads without being "salesy"? [31:36]
Don't be shy. Connect directly with people who you think would qualify as hot prospects. The good thing about LinkedIn is that the whole platform is built on the idea of connecting professionals. If, say you were to cold-call a company and wanted to speak to the CEO, you'd probably never get past the gatekeeper. LinkedIn allows you to do exactly that, connect with them directly. I'd strongly advise against getting down to the business on the 1st message you send. Try looking through your contacts' networks and dig up some names that you think are ideal clients and get in touch with them. You can also join groups and connect with the others in those groups.
Try sending these prospects some "content." Make sure it's not just marketing lingo and actually offers some value and key take-aways. Simple, friendly, and definitely not a sales-pitch. Do not share anything that promotes your own business or it just won't work. Needless to say, you have to be patient here, as you're dealing with people organically, you'll have to be careful about how you nurture them.
Publishing regularly. Make sure it's relevant, accurate and interesting. The trick is to get people to engage with it. Because if they do, their 1st degree connections will also see it in their newsfeed. It does not have to be a share either, a simple like or a comment will do. There is no guarantee obviously, but wouldn't hurt to try.
What is the best Lead Generation Channel that if executed properly delivers the best results? [33:50]
email marketing
search marketing & SEO & Google Analytics
social media marketing
Regardless of which of these methods you prefer, make sure you put yourself in your potential clients' shoes and address their main points. Think of what it is that they're specifically looking for, and focus your efforts on providing a solution for that specific thing.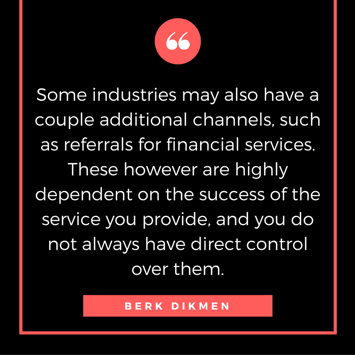 Can you make any recommendations for how a small firm with limited time and budget can utilize content marketing to generate leads? [35:32]
When it comes to content marketing, conversion isn't a direct 1:1 correlation. Just because you create a blog post doesn't mean you're going to see a conversion right away. The journey a lead takes within your inbound marketing strategy is all about time and persistence. Keep posting! It's a process, that requires patience
If you would like to view all of our resources, click here!