What is Meetup?
Meetup is the world's largest network of self-organized clubs and community groups. Meetup makes it easy for anyone to organize a local group or find one of the thousands already meeting up face-to-face. More than 2,000 groups get together in local communities each day, each one with the goal of improving themselves or their communities.
Key Statistics:
• 4.6 Million Monthly Visitors
• 3.9 Million Registered Users
• 80,000 Meetings monthly
• 37,000 Local Groups
• 3,500 Topics & Interests
• 4,000 Cities
Why should I use Meetup?
Meetups are real people, with real connections, forming real communities making a real impact. Meetup is not about virtual
relationships, but face-to-face, honest-to-goodness interaction between neighbors.
It is a great way to meet other entrepreneurs or thought leaders, form partnerships, share ideas or get referrals.
Below is a slide put together by David Cesarini that outlines other aspects of Meetup for financial advisors.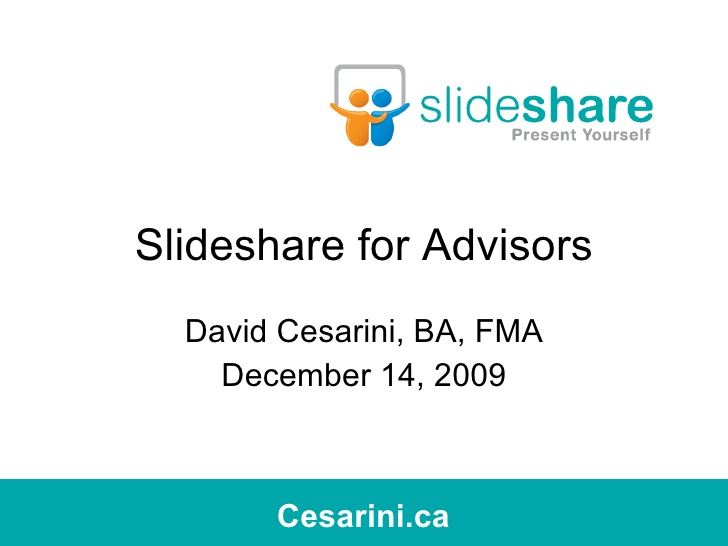 If you want to learn more about how Meetup can benefit your business, feel free to connect me with on twitter: @jjloic or leave a comment below.