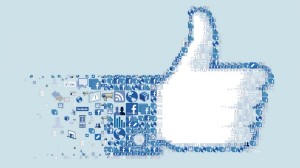 Friday, we meet again! As we look towards the weekend, there's certainly room for another installment of Fun Fact Fridays. This week's FFF is geared towards social media.
As you know, social media has had an immense impact on businesses and marketers today. In 2014 it almost seems as if every other week we are introduced to a new social platform. The growth of social media in our lives has created controversy but also opportunity.
For the social-savvy advisor this means leveraging and taking advantage of the digital channels now available to you. Although this isn't a guide for social media and your business, this segment is aimed at gasping the idea of social media as a whole.
Below is a brilliant info-graphic made by Search Engine Journal detailing the The Growth of Social Media. LinkedIn isn't mentioned below, but certainty should be a consideration for any financial Advisor.
Some of my favorite stats/facts include:
Twitter is currently the fastest growing social networking service
47% of American's say that Facebook is their #1 influence when making purchases
72% of all internet users also used social media as of May 2013
34% of marketers have used twitter to successful generate leads