Google+
Having a business page for your Google+ account can be one of the most essential directory lists on the web. Since Google+ is a social network, with a whopping 540 million active users, it's important to put some time and effort into developing your own page. Registering for Maps within Google+ should also be part of your strategy.
Secondary inclusion of Google Maps should be embedding into your current contact page. This gives your visitors a better understand of where you are located, but also how to get to your establishment with the directions feature. Google+ is a must in the digital space.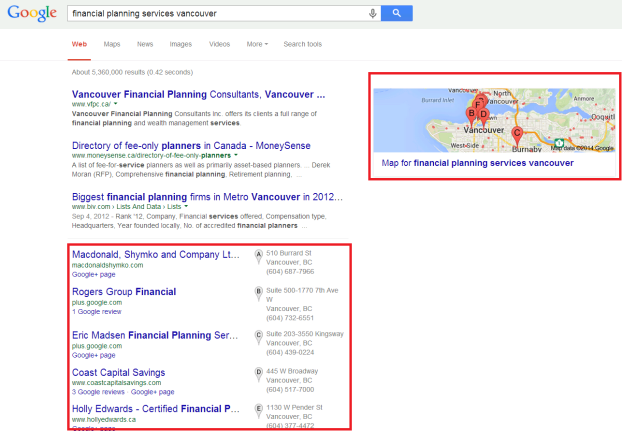 Yelp
Yelp is another very powerful directory is Yelp. You have probably heard or even used Yelp to find local businesses within your region. Many people associate Yelp with restaurants but it can also act as a standard local business archive. Due to this, many Advisors may have neglected to register!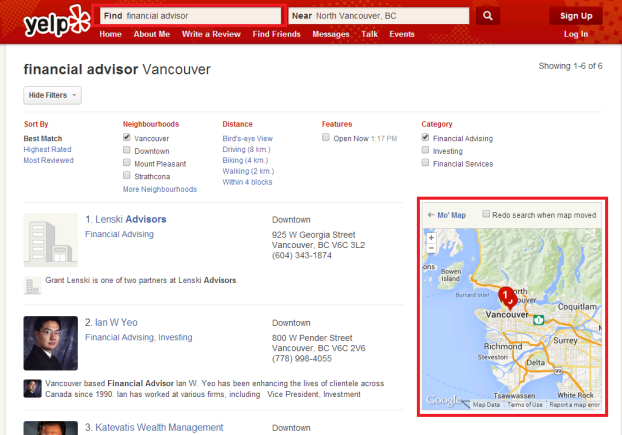 Yellow Pages
Everyone used to know YellowPages for their hardcopy phone book, but did you know that YellowPages has a vast online business directory? YellowPages has already established themselves as a place to find a diverse range of services on the internet. Easy to navigate, with map and profile integration, YellowPages searches are only a couple of clicks away.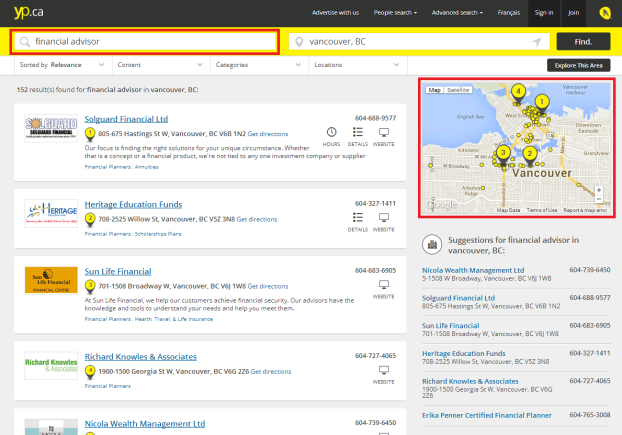 Financial Planning Association Directory
"The Financial Planning Association® (FPA®) is the largest membership organization for CFP® professionals in the U.S. and also includes members who support the financial planning process." It allows potential customers to find listing by simply entering their Zip Code with brings up the bios of each financial specialist. This gives its visitors the freedom to look around for bio that aligns with their needs.
*Note: This is in the United States Only.
WealthPrep (CAN) & BrightScope (US)
These two fantastic web directories are similar in their respective countries. They operate alike, and offer value to your as an Advisor. Be sure to check them out and register.
*Note: Always develop your bio to the best of your abilities, including recent photo and quality bio, as it will help visitors make a connection with you.
*Note: Advisor Websites has recently integrated WealthPrep in our dashboard.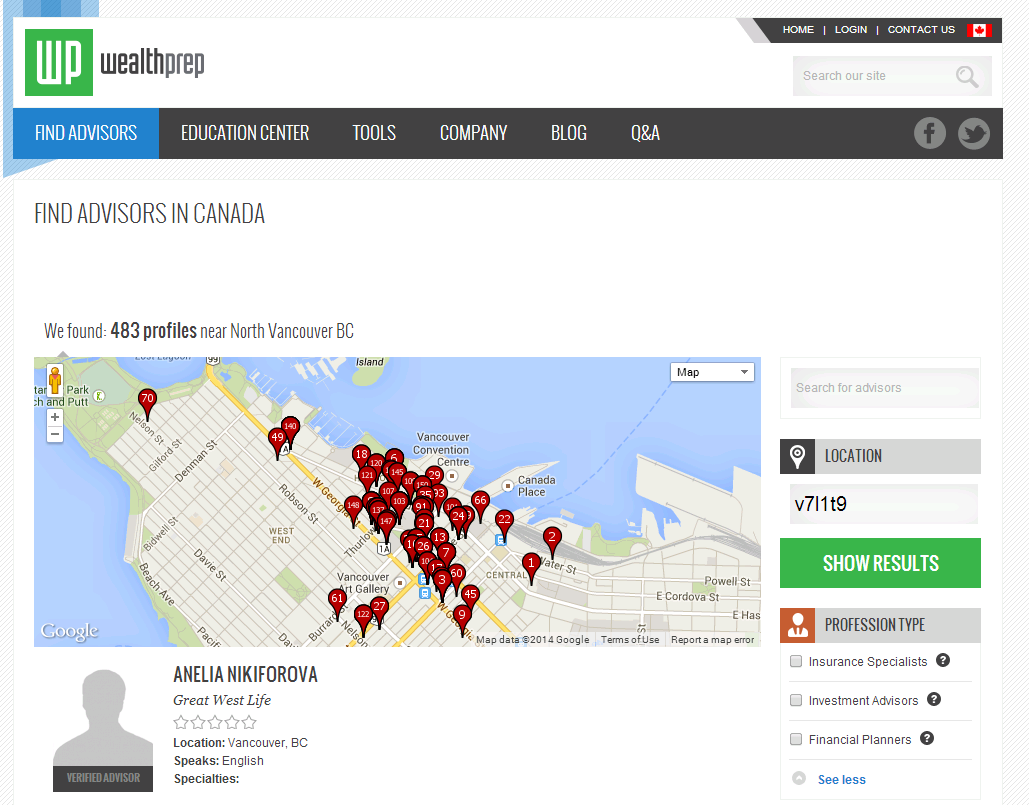 By registering for these web directories, you can ensure that you give yourself a foundation for being found online. There are often local FPA or other financial directories specific to your area. Give it a search and you may be surprised with what you find!
Have you found any other awesome free directories? If so share in the comments.