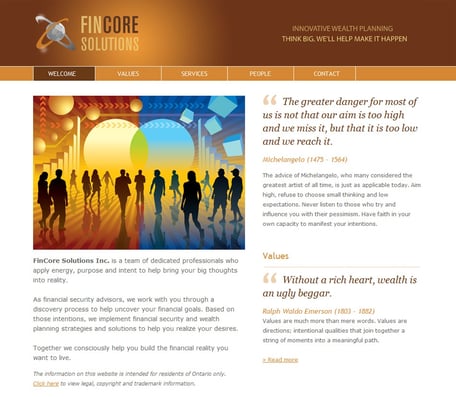 We have been showcasing lots of unique client websites over the past few months. Today we are pleased to present Fincore Solutions brand new website. This London, ON based advisory firm has been working with our team and approved vendor Catalin Negraru to design a stunning looking site that encompass their wealth planning philosophy.
Another unique use of the flexible Advisor Websites platform.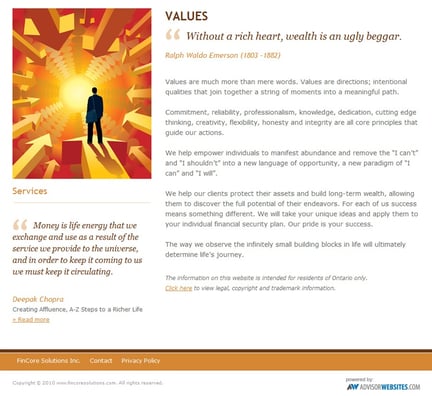 To learn more about financial website design, visit us online today!