This week, we are pleased to showcase another website built for two investment advisors at Canaccord Wealth Management. Christine and Steve approached us a few month ago in order to boost their online presence and provide a gateway for all their clients. They had seen some of the websites we had built for other advisors at Canaccord and decided to implement a few additional features such as client quotes, free portfolio analysis, calls to action, client login, book a meeting etc.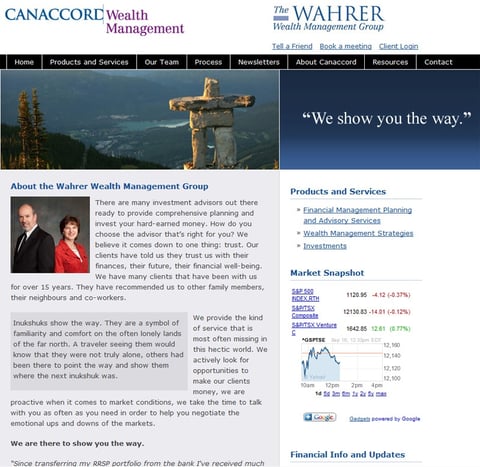 Their website is now live at www.wahrergroup.com
Here is what Christine Camilleri had to say about the level of service they received:
We were very impressed with the speed and accuracy with which our site was put together by your team. Loic Jeanjean at Advisor Websites responded promptly and turned what could have been an onerous, time consuming job into an easy and pleasurable event. I wish all our liaisons with companies was this smooth. Thanks for a great job.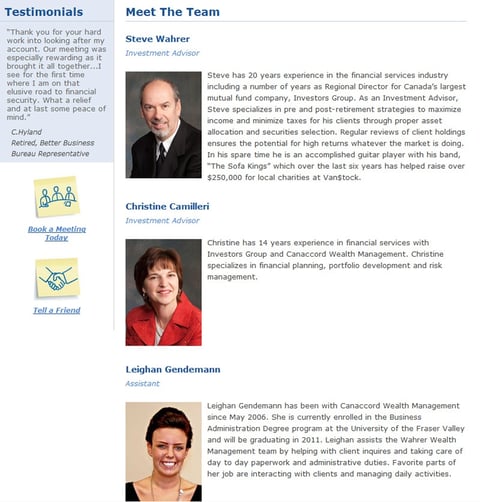 I also asked Christine and Steve what kind of feedback they had received from their client regarding the website. This is what Steve had to say:
So far they love it. The look is great and easy on the eyes but very professional. I Would absolutely recommend you. It was a pleasure.