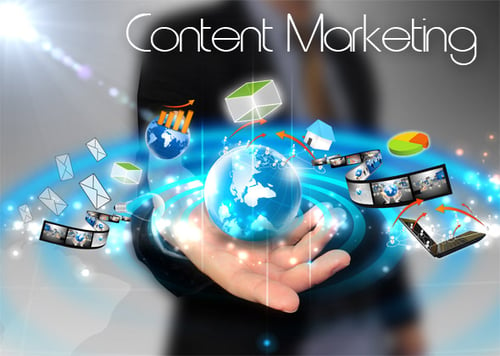 There has been an abundance of research on social media but until recently we've not had a comprehensive way of understanding why people share content online and how to use that knowledge to create highly shareable content.
Now we do. The New York Times' Insights Group worked with Latitude Research to conduct a three-phase study to fill this knowledge gap. In their The Psychology of Sharing, they reveal groundbreaking research that will help marketers understand the motivational factors and get their content shared.
Unsurprisingly, the researchers discovered that sharing is all about relationships. Key motivations hinge on:
Bringing valuable and entertaining content to others
Defining ourselves to others
Growing and nourishing relationships
Getting the word out about causes and brands we care about
Sharing is not new; it's human nature. We still share things when it's relevant – now we just share online.
Use Content to Define Yourself to Your Audience
Just look at what's been happening across the globe with the ALS Ice Bucket Challenge. Why has this social media campaign worked so well? It may be in some cases that the people participating actually care about the cause or that they embrace charitable endeavors in general; but many may surmise that business professionals are participating to define themselves and their brands to others. Even the choice of who is challenged to participate is telling and can be a part of the participant's strategy.
Going Viral: Lessons Learned from the ALS Ice Bucket Challenge
For a sense of how online sharing can accelerate the dissemination of a self-defining message, consider this: Livestrong launched its yellow bracelet cancer-awareness campaign in 2004 and it took them one year to raise $50 million. On August 29, 2014, the ALS Association announced that donations topped $100 million in the past month.
"The Ice Bucket Challenge has been a fundraising phenomenon," said Robert M. Wyrick, Managing Member of Houston-based MFA Capital Partners, a boutique advisory firm specializing in hedged-risk investment management, tax strategies and distribution planning for corporate employees.
"Those who elect to dump a bucket of ice water on their heads, show that they have a fun and gutsy side. They may or may not be all that into the charitable side of things—but they define themselves by stepping into the challenge from a business buddy, who is actually defining himself or herself by the people they nominate, and by everybody doing this in a very public way."
Tailor Your Content for Optimal Sharing
When creating content it's important to be mindful of what the motivation of your audience is likely to be. Questions to ask during the planning process include:
How does this add value for our audience?
How will this help or entertain them?
Why will they share it?
Studies show that people share things that have an emotional pull. So, when you create content, try to appeal to the desire to connect as humans. Try to inspire, illuminate or amuse. Telling stories and using video seems to work well in the digital world. Keep the message simple and embed a sense of urgency to spark sharing.
"We can't just sit in a room and brainstorm creative ideas to try and hook people," said Jacob H. Gold, a third-generation wealth manager and a Certified Financial Planner™ practitioner. "The best emotive, shareable content is derived when a firm continually examines its core values and mission, then figure out if there's an interesting or catchy campaign around it.
This post was authored by Marie Swift and originally appeared here on GuideVine.