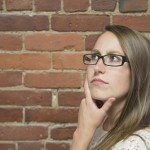 Of course it's all about the clients. That's why you have your own advisory firm – to better serve your clients. Now imagine a couple of scenarios that have happened or could happen to you.
At a meeting, the client notices a mistake. The report displays shares of a security that you were asked to sell. Everyone makes mistakes and your client might not think anything of it – until the client notices another mistake.
When clients call with questions, you and your staff repeatedly answer with "let me look into it and get back to you", and then scramble to find the answer.
You realize that only a small percentage of your clients are using the portal.
Your business processes can either lead to or prevent issues such as the above. Many areas of the decision-making process begin with "what's best for my clients" but then takes a sharp left. Reasons include cost, hasty decision making, and not knowing your clients well enough.
The following are several business considerations that directly affect your clients. Do any of these situations apply to your firm?
Clients will notice if you don't spend enough on your infrastructure
I have seen advisors that want a professional to wear many hats – operations, technology, compliance, client services, and financial analyst – but with a budget only for an administrative assistant. They forego the experienced professional for an inexperienced assistant.
When budgeting for the firm's infrastructure, I find there are two types of advisors; those that don't want to spend a dime more than necessary and those that don't want to spend a dime. While you don't need an expensive budget, your goal shouldn't be as close to zero as possible.
The latest technology you are using is only as good as what your client understands
I saw statistics regarding client portal usage as low as 30%. Could clients lack of understanding of the data, or information, be one reason for the poor adoption rate?
I have seen many instances where the reports look great – the colors in the pie chart are beautiful, lines in the graph go straight up, and a lot of numbers are on the page. The problem is no message, or story, exists behind the data. How are clients supposed to understand what they mean? Prior to delivering reports, imagine your client staring at the chart, tables, and numbers. Is the message clear or is the client expected to translate the data? Might your client incorrectly interpret the data?
If outsourcing, remember that clients will be looking to you for answers, not your outsourcing services
I am all for outsourcing. There are areas of your business that require outside expertise and can best be met by outsourcing such as compliance and IT infrastructure. However, the idea of outsourcing "everything you don't know" is questionable. The decision to outsource shouldn't only be based on what's easiest for you.
You still need an understanding of the outsourced process and manage the services and staff as if the services were in-house. Service providers should not know more about your clients than you do.
Time spent on client reviews will determine how successful your client meetings are
The last thing you want clients to see are your mistakes. Even minor errors can irritate a client such as recently provided client information not updated in the system, or a report heading that identifies a divorced client as "Mrs". The rush to get the reports out allowed the errors to be overlooked.
Set aside enough time to perform internal reviews, testing and reconciliation tasks. Ensure that the data and story are accurate and makes sense. The client review process should not solely be left to your technology or outsourcing services.
As you reflect on your decisions, have you really been thinking about your clients?
This post was authored by Susan Glover and originally appeared here on Susan Glover & Associates.