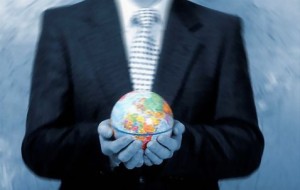 Social media has come a long way in financial services. While slow in progress compared to other industries, from its emergence in the industry in 2009 to now, social media has become an important component of communicating in today's world. Thankfully, regulators did eventually offer some form of guidance, even as financial advisors and financial services firms grappled with how to make social media useful in their firms.
The reality now is that web-savvy consumers want greater engagement and information about brands before making a purchasing decision, and they're getting that information from influencers they follow on social media platforms.
In a recent conversation, industry technology consultants Blane Warrene and Neal Quon offered their unique perspective on the past, present and future. Having worked directly with financial advisors, asset management firms, custodians and broker/dealers over a significant span of time, they see a couple of shifts emerging in 2015. These digital marketing trends follow a pattern they have seen with previous digital technology, namely email and web sites.
Insight #1: Social Media is No Longer a Generic Exercise
Like its online predecessors (email and web sites), using social media started out as a generic exercise: claim your name, publish a bio or profile and look for traffic and/or connections to make. "We believe this will be a much more personalized experience in 2015," said Neal Quon, co-founder of QuonWarrene.
"Think about it like drip marketing, where email campaigns go out and the campaign begins to modify itself based on who reads, clicks and/or responds, and thus triggers different emails as the campaign progresses. To set yourself apart using social media, it takes the use of one or more tools that can help you not only manage those social media profiles, but let you know who engages with your brand and how. This allows you to begin that more nuanced approach to sharing content and responding to that engagement," Quon said.
The right tools allow financial advisors and their marketing teams to:
Look across all active social profiles
Monitor keywords and hashtags
Publish content and schedule responses
Pull up important metrics and monitor engagement
Depending upon the size of the advisory firm, tools might include HootSuite, SproutSocial and Shoutlet. Some of the traditional PR platforms such as BurrellesLuce and Cision also provide tools for sharing content and responding to engagement. For large enterprises looking at multiple channels (i.e., email, social media, as well as online and social advertising), tools such as Salesforce's Marketing Cloud might be an option. (Radian6, Exact Target, Media Buddy and Social.com were all acquired by Salesforce and rolled up into the Salesforce Marketing Cloud solution.) Hearsay Social also works at the enterprise level, however, they do not span across all marketing channels or handle advertising which, of course, large firms are using and pursuing. "Hootsuite has a compelling enterprise solution for very social media focused initiatives – and their integrations are expansive (much like we look to in CRM for our industry)," Quon said.
Insight #2: Text and Chat are Inevitable
"The shift in the consumer world of social media has been overwhelmingly positive," said QuonWarrene's other co-founder Blane Warrene. " There is a definite trend toward more direct engagement on social platforms. Based upon the success of apps like Kik, WhatsApp and the separation of Messenger from Facebook as its own standalone tool, Neal and I consider text messaging a social channel now. We anticipate more pressure in business, especially in a relationship business like financial services, for financial firms and advisors to support new channels of conversation with clients. The generational shift is on and, just as we anticipate a steady transfer of wealth from aging clients to their heirs and children, we expect to see a movement to text and chat on mobile devices."
According to QuonWarrene, this is a territory that digital archiving platforms need to support and more directly address. "Regulators don't prevent the use of messaging and SMS," added Quon. "But, until now, the ability to securely and constantly capture that data for supervision has lagged. That is slowly changing as archivers and others expand into broader support for archiving this data."
Quon and Warrene say that, because not all social media content is public content, we will see it compartmentalize just as it has in other industries – again, like those drip marketing campaigns generating different messages. "We will see different channels for working with clients," Quon said.
By different channels, they mean:
Using Google Hangouts from Google+ to meet with a client using video and exchanging documents in real time.
Offering a secure instant messaging or text destination for clients to submit questions and get answers in close to real time versus scheduling live appointments or calls. For instance, Google Apps for Work Unlimited now provides capture for all SMS, chat and email channeled through Google Apps (including Hangouts).
Insight #3: Striking a Balance is Important
As we have seen from industry surveys, many broker/dealers and financial services companies have been hesitant to engage more proactively on social media based upon compliance concerns. However they are finding solutions as their registered representatives and brokers have become more adamant about the need to communicate using modern digital means. Independent financial advisors have been the earliest adopters, although they have had to figure out their own compliance and content creation solutions. Thankfully, a number of custodians, consultants and coaching organizations rose up to provide strategic advice and compliant solutions.
"I believe technology and guidance has allayed the original arguments," Warrene said. "However, we now see three other problems that need to be addressed."
Problem #1: The Lone Channel Adopter
As the path of least resistance, many firms in the financial services industry chose to simply adopt LinkedIn. They have ignored all other social networks.
"We don't suggest this is bad all the time, as firms need to be able to start somewhere and get their sea legs using social media," Quon said. "LinkedIn is an excellent place to start. However, individual profiles and company pages cannot just sit static and, over time, LinkedIn should not be the only platform used. Firms need to look more closely at their client base (including who their clients will be in five years) as well as who their "ideal" client is – and those two don't always match up. That knowledge will help a firm decide which networks on which to build a presence aside from LinkedIn."
Problem #2: The Ultra Social Firm
In an effort to stay relevant, independent advisors have embraced every social media platform available. As a result, they may be spread too thin.
"We also don't like to see firms lay claim to every social network in existence – it is just not manageable, even for larger firms. Thoughtfully selecting the networks that make sense and then having a plan for using them is key to success. This, again, is done by knowing your clients' activity on social media as well as where you believe your next wave of ideal clients are."
Firms that fine-tune their digital strategy with an eye toward extending the voice and content they use offline will experience online success. "It feels more natural and volume is not usually a challenge once this approach is in place," Warrene said.
Problem #3: The Tack-on Mobile Strategy
Smart phones and tablets continue to revolutionize daily activities and how people do them. 85% of people surveyed by Salesforce said that mobile devices are a part of everyday life.
"We have been discussing mobile in our workshops since 2013 so we don't see mobile as a new trend, but we do see it as a very serious focus area for firms in 2015," Quon said. "With everything they create, post, publish, share and otherwise distribute electronically, financial advisors and allied organizations need to consider that more than 60% of those people targeted will now first see it on a smart phone or tablet. A full review of how all of their sites and online services look, and how quickly they load, on all devices is essential. If the firm's digital assets look terrible and load slowly on a mobile device, they already look behind the times – and that can create a bad first impression with today's more discerning clientele. One of the big mistakes we still see firms making is that they tack-on mobile as an after thought to their larger marketing strategy. Firms need to understand the psychology behind how and why users think and act on each device, " Quon said.
And it is not just looking behind the times to visitors if their web sites don't look good on and work well on mobile devices. It is important for financial advisors to note that Google recently put into effect new rules that actually demote a web site's page rankings if certain mobile standards are not met. This means a site that previously did well in search engine page rankings may no longer pull up well when people are searching for it by keywords and phrases. If web traffic has gone down recently, some simple changes might help – or a total web site overhaul could be in order.
It is free and easy to check any site: just go to https://www.google.com/webmasters/tools/mobile-friendly/ and enter a URL to see how it fares. Typical problems include:
Chosen text setting is too small to read on a mobile display
Links are too close together and harder to tap for the user
Mobile viewport is not set, so the site renders as if on a desktop (i.e., too big for the mobile screen's size
A robots.txt file may be blocking the Googlebot from loading some of the page's resources
- - -
This post was authored by Marie Swift and originally appeared on GuideVine.
- - -