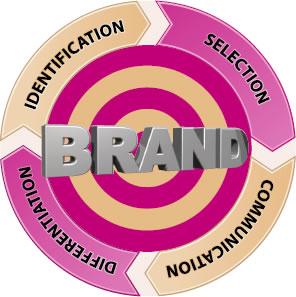 It's no secret that a business must have a lasting impression on consumers in order to be successful. Think about all the successful ad campaigns that most people across the planet would recognize just on sight alone: Coca-Cola, McDonalds, Target. With one simple logo or tagline, a business that has implemented a killer branding strategy can invoke instant recognition.
Whether you're selling haircuts or new cars, a key action item on your website to-do list should be to improve the logo, content and user experience in order to make your brand more memorable. Not only will you elicit trust among your consumers, you'll also increase your conversion rates on your site.
1. Create Recognition
It all starts with being physically recognizable, says Entrepreneur. In the same vein that Hollywood elite saunter down the red carpet in attention-grabbing get-ups, your website should also command attention. By coming up with a unique brand, you're making it easy to stand out and for people to spot you. With any luck, over time, the branding strategy you have chosen will invoke trust and recognition in your audience.
2. Logo
Your logo is quite possibly the most important element of creating a memorable brand. It appears on anything from your website to your letterhead to your packaging, and as such it should be professional-looking, well-designed, clever and easily definable. It should have the ability to be cross-effective not only as its rightful place at the top of your website but all your sales tools and products.
Logos that are considered "brandable logos" must be meaningful and scalable so that the audience remembers them. If they can't associate you with your brand, you're lost. In the same way that one simple swoosh indicates Nike or a yellow shell represents the popular gas station, your logo should invoke an immediate reaction in people. This doesn't happen overnight, of course, but if your ultimate goal is to make your brand more memorable, this is key.
3. Content
In contrast with content, the logo seems positively easy to nail. Integrating your branding message into carefully crafted content is another story entirely. From ideation to execution, compelling content keeps the integrity and authenticity of your message so that it remains entertaining for your consumers, according to Forbes. In what is now being referred to as "branded entertainment," digital content isn't so much content anymore as a longer form of advertising. If you can't lure in your audience and keep them there, the branding effect has been lost.
4. User Experience
Making the experience for your users who visit your website a pleasant and productive one goes much further than slapping some content up there and hoping it sticks. You need your message to be clear above all. If it's catchy, so much the better. Getting inside the heads of your audience with a jingle, message, logo or YouTube video will go a long way toward solidifying your authority on the subject at hand. Keep the graphics simple, rather than overwhelming, and nix the complicated navigation trees. Brand-specific images that are high in quality are a must, as are quick loading times and optimization that adjusts for all devices.
Making your brand a memorable one takes time but the effort you put into making your website relevant will pay off in the long run. Give your brand the extra buzz it needs.
- - -
This post was authored by Lola Collums and originally appeared here at Clear Sky SEO.
- - -