Although the focus of a business trip is to get important work accomplished, the business traveler should also make an effort to balance their work with a little play time.
Business travel agendas are often so jam-packed that the individual can barely find time to eat, sleep, and breathe, let alone relax or enjoy their surroundings. Yet making the time to be a tourist or get in some much needed R & R can help the person be even more effective when they sit down with a client or make an important presentation.
These five pointers can help businesspeople who travel a lot or a little become more successful at balancing work and play while they're on a business trip.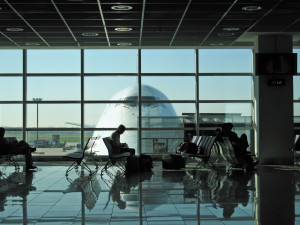 Business travel doesn't have to mean all work and no play.
Schedule Appointments Back-to-Back.
Efficient scheduling can free up a reasonable amount of time so the business traveler has time to spend sightseeing or relaxing at the end of the workday. Since it's hard to schedule appointments back-to-back at the last minute, this is something that should be done before the individual leaves for the business trip.
Combine Business with Sightseeing.
People are often proud to show off their country and may even invite the businessperson to meet with them at a location that's popular as a tourist site. In European countries especially, people are good at combining business with pleasure to ensure maximum productivity and enjoyment at the same time.
Enjoy Lunch Like a Local.
If there aren't any lunchtime meetings or presentations planned, the traveling businessperson can enjoy his or her surroundings by lunching like a local. When weather permits, dining outdoors at a café or in the park can help the person wind down and relax while taking in the immediate surroundings.
Take Advantage of Afternoon Breaks.
Many countries around the world observe a two-hour break in the afternoon, usually between 1pm and 3pm. This is an excellent time for the businessperson to sneak away and enjoy a local museum, take a short walking tour, or do some shopping before returning for the next business appointment.
Work On-the-Go.
Mobile devices and internet access make it possible for someone to accomplish work-related tasks while in transit to a sightseeing destination. The business traveler can make appointments, take notes, or participate in a webinar while on the train or in a cab. Although some of these tasks take only a few minutes, getting them done during travel time can help free up hours to enjoy the sights.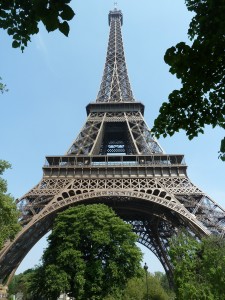 A well-planned business trip will allow some time for sightseeing.
Plan for Productivity and Fun
To accomplish all that's on their agenda, business travelers must do a lot of planning before they embark on their travels. While planning the work agenda, they can also plan their off-time, as well. Making free time part of the schedule can help the person make a more serious effort to ensure that time for relaxation and fun is enjoyed.
Americans, especially, tend to feel guilty anytime they're not working hard or earning money. But those who make downtime a regular part of their lives, especially when traveling for business, know that they're more productive during work hours and find greater enjoyment in the work they do.
Author:Mary Ylisela is a veteran writer and entrepreneur. Her motto is "Have laptop, will travel," and she writes and coaches business clients from several countries around the world.