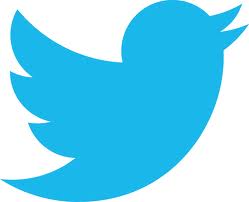 We mentioned yesterday that advisors are finally jumping on board the social media train (which is great news!). Today, let's talk about one of these social media platforms in particular... Twitter!
Twitter is a great way to share information and stay updated in real-time about what's happening in the financial industry. The hardest part of Tweeting? Getting started.
Well, advisors, you're not alone on this one because many people feel overwhelmed when they first sign up for Twitter... there's alot going on there! When you first get started on Twitter, it can be difficult to begin building your list of followers without some guidance.
If you've thought about joining Twitter but don't know where to start - or - you've joined but have felt overwhelmed or unsuccessful in the Twitter attempt so far, take a look at these three ideas to increase your number of Twitter followers, thus increasing your firm's brand awareness.
1. Advertise your account. Sure, you have a Twitter account but have you told anyone about it? In our study this year, we found that only 23% of financial advisors have linked their Twitter account to their web site. Make your account known every way you can. Embed a Twitter feed on your homepage, include a feed on your LinkedIn and Facebook account, and make sure your @ name is included in your site contact info, email signature and on your business cards.
2. Customize your profile. Most Twitter users use a generic template and have not properly filled out their profile. HubSpot found that users with a profile picture have 10 times more followers and users with a bio have over 8 times more followers. Include a professional looking picture, your real name, a short bio and a link to your website, and you will be more searchable, more interesting and more impressive to others. For more advanced users, think about customizing your background to really stand out.
3. Follow the leaders. To further establish yourself, start following the leaders in your field. Spend some time finding quality people to follow. You'll look smart because of it, and you'll likely get some followers through association. Even though it's tempting to add a lot of users in hopes that they will follow you back, you may look desperate if there is a huge difference between the number of people following you versus the number of people you follow.