Advisor Websites, a leading web-based software used by financial professionals to create and manage compliant websites, is pleased to announce its alliance with My Virtual COO, the leading implementer of customized processes and integrated technology and virtual staff to create a more profitable practice.
This strategic alliance demonstrates Advisor Websites' commitment to providing technological solutions that are transparent, powerful and beneficial to the financial services industry.
"The alliance between My Virtual COO and Advisor Websites is very important to us. My Virtual COO is very active in the financial services community, and this is a great opportunity for us to really showcase one of our core values: Empower and educate the client to succeed. " said Loic Jeanjean, Advisor Websites' Director of Sales and Web Marketing. "We believe that assisting and allowing our clients to reach their full potential is of the upmost importance, and we are now backing up our core belief by aligning with this great organization."
"We are very happy to ally with Advisor Websites as advisors are in constant need of a great website provider that truly understands what is important to create a strong connection with referral sources, clients and potential clientele" said Jennifer Goldman, CFP®, president of My Virtual COO. "Advisor Websites has a great hands-on approach and they listen and learn what the firm's marketing approach is before designing a high functioning website."
About My Virtual COO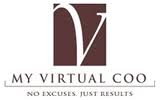 My Virtual COO accelerates growth by implementing customized and integrated software, processes, and virtual staff solutions. We are experts at implementing technology and processes to get operations work done quickly and accurately so that you can focus on growing your business.
My Virtual COO is founder of Virtual Solutions for Advisors, a free directory of expert virtual staff, outsourced vendors, and consultants that assist firms in growth mode and ease the workload in an affordable fashion. VS for Advisors provides updates on the latest conferences, discounts, white papers and distributes an annual newsletter providing typical problems and actionable solutions for advisory firms. (www.MyVirtualCOO.com)
About Advisor Websites

Advisor Websites is a global leader in website software for the financial industry. Its award-winning web-based platform is used by financial professionals to create and manage compliant and user-friendly websites. Founded in Canada in 2002, Advisor Websites has since expanded to the United States and has more than 2,000 customers, including Cetera, Williams Financial Group, First Allied Securities and American Portfolio. For more information about Advisor Websites, please visit www.AdvisorWebsites.com