Our new ebook is out!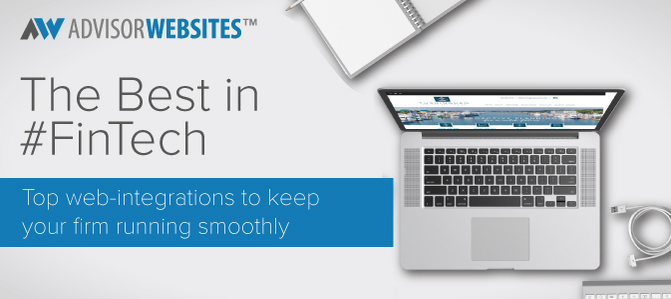 Apparently it takes about 20 different pieces of technology to help a financial services firm run smoothly.
That's a lot of technology to juggle.
And it doesn't even include trying to make the microwave and coffee machine work at the same time without plunging the entire office into total darkness (websites we get; household kitchen items... still a work in progress).
This is especially frustrating when you're not in the business of technology. Or you're hungry or need that Monday morning coffee fix.
When tech tools can work together, it saves time, money, and a serious headache.
While we haven't yet figured out our kitchen situation (heavy-duty breaker?), we have partnered with many of the latest and leading tech companies in the financial services industry and seamlessly integrated their tools into our platform to function as one.
Use any of these?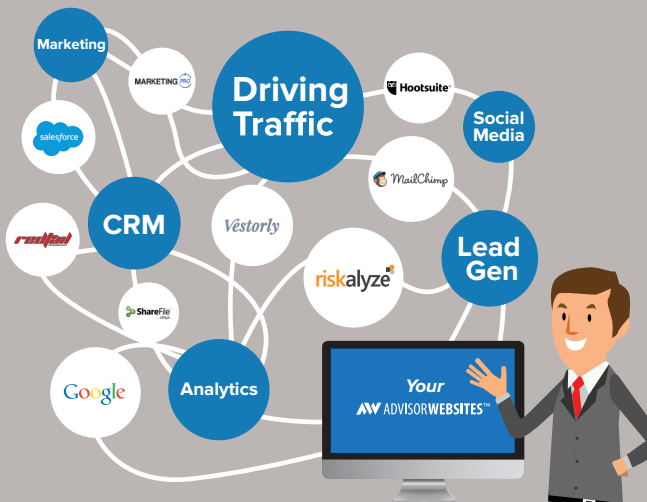 Google Analytics
Hootsuite
MailChimp
Marketing Pro
Redtail CRM
Riskalyze
Salesforce
ShareFile
Vestorly
Because so do we.
We're happy to work in the dark and go hungry and without our morning coffee so you don't have to.
Each website integration contributes to an online presence that attracts, converts, and satisfies your clients, and means one less tech tool to juggle.
Want to know more about who we've joined forces with, how we've integrated, and exactly what the benefit is to you?
Give our newest ebook a read: The Best in #FinTech.
It'll give you nine ideas how your firm could be running with a little more ease and efficiency.
Also... do you know a good electrician?