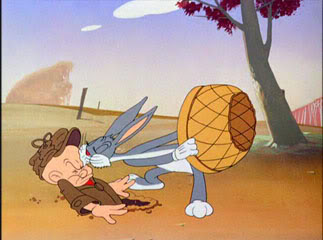 When traffic arrives to your website, whether organically or from various marketing initiatives, the next step is to capture those leads before they get away on you.
So how do you catch unique leads in order to grow your financial firm?
Unique up on them.
...just kidding!
You snag them with a lead capture form.
The best way to capture a lead is by placing an easily accessible contact form on your website; however, a lead capture form is only as good as its bait.
Providing incentive is essential.
In order for web visitors to part with personal information like an email address or phone number, they need to feel like they're exchanging it for something of value.
By now users are aware that surrendering personal information online is going to result in either an email or phone call, so you need to make sure that what you're offering in return not only outweighs that, but makes them feel that further contact from you will be beneficial to them.
Here are three integrated approaches that combine incentive and lead capture on your website.
Content Authored by You
Content written by you such as ebooks and worksheets are excellent incentive. They provide prospects with information or tools to succeed and also showcase your expertise in the financial services industry.
But, if you're going to go to the trouble of authoring your own content, you should be getting leads out of the deal, which is why that content needs to be behind a lead capture form.
Redtail CRM and Salesforce Integration
Since you know the information needed in order to grow your business through leads, our integrating your website with Redtail CRM and Salesforce enable you to obtain that exact intel from prospects.
With over fifty information fields to choose from, such as phone number and email address, you can create forms that collect the specific information you need to turn web visitors into qualified leads. If you don't see the particular field you're interested in, you can easily rename existing ones.
Additionally, you can personalize the message on your forms to target certain audiences and assign specific statuses to the leads generated through it to help prioritize your follow-up action.
Information submitted through the form on your website by prospects is automatically imported into your CRM.
Automated Content
Even if you don't have the time to create fresh content for your website on an ongoing basis, you should still be able to have and benefit from it.
Not only is fresh content incentive for prospects, it's incentive for Google bots to crawl your website for indexing, helping your rank higher on a list of search results.
Vestorly Integration
Vestorly displays a widget on your website that automatically updates with the latest news stories from your choice of major publications, such as The New York Times or Wall Street Journal.
Accessed through a lead capture form, this personalized content feed on your website is seven times more likely to capture leads than a traditional contact form. Information submitted through this lead gen form is automatically imported into your Vestorly dashboard, where you can track your readers' online interactions in order to help convert by catering to their specific needs.
Content will also be customized with your brand, keeping you top of mind with your users as they browse.
Risk Analysis
Often what prevents prospective clients from reaching out to you is not knowing what kind of financial investment decisions they're comfortable making - engage in high risk activity for a greater return, or take a safer yet less rewarding route?
Insight into their risk tolerance is another form of value you can provide your clients with and put behind a form.
Riskalyze Integration
Built on the academic framework that won the Nobel Prize for Economics in 2002, Riskalyze's detailed risk analysis questionnaire generates a quantitative measurement of a client's tolerance for risk.
The questionnaire is accessed by a customized call-to-action and generates a user-specific Risk Number in order for web visitors to explore their comfort level with financial risk.
Information submitted to access the survey is imported into your Riskalyze dashboard and enables you to follow up with leads captured. Further, the Risk Number generated gives you the power to work within personal boundaries, delivering results that match understood expectations.