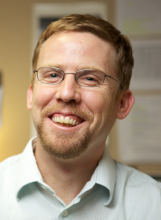 One of the keys to a successful advisor/client relationship is proactive communication. Simply responding to clients isn't enough; a top advisor prompts discussions, asking the right questions before the deadline is near.
Why develop a proactive communication strategy?
Engaging with your clients regularly means they're more likely to stay with your firm. A recent FPA study shows many advisors do not have an official client communication strategy, and this missing piece could affect long-term goals of retention. "We're seeing that a lot of advisors have not put the proper planning in place when it comes to client communication," says Valerie L. Chaille, director of FPA Research and Practice Institute.
What's your strategy?
A CRM can help your firm transition from a reactive communications strategy to a proactive one. Your CRM solution is your greatest asset for maintaining healthy client relationships. It was designed with robust communication tools to make corresponding with clients not just easy, but intuitive. Here are a few quick examples of communications that can help you enhance your client relationships:
Send top clients a monthly letter.
Create seasonal email reminders for your tax clients.
Send articles or personal stories to clients with whom you share a common interest.
Store templates and keep track of which staff members handle this correspondence all within your CRM.
A proactive communication strategy will help your firm not only enhance client relationships, but also streamline workflow. Communicating the same way and following an efficient process means less confusion among staff and no time wasted. In turn, a better communication process creates a better client experience. Aren't your clients worth it?
This post was authored by Robert DeFrancis and originally appeared here at Junxure.