Have you ever attended a webinar - a web seminar? It's a great place to learn new and helpful information about the financial industry, but have you ever considered hosting one yourself?
If you're an avid blog reader, follow us on facebook or twitter, or receive any emails from us, you're probably aware that we like to host webinars. We love sharing the tricks of the trade on design, marketing, and sales for financial professionals, and establishing ourselves as your go to source for anything related to financial web marketing. But let me let you in on a little secret, webinars are a fantastic way for us to reach new audiences, generate leads and promote our brand.
And just as webinars are great tool for us, here are 6 Reasons Why Advisors (like you) Should Take Advantage of Webinars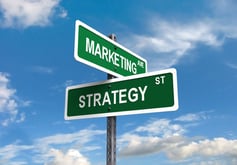 1. Establish Credibility
Establishing yourself as an expert in a subject is a great way to build credibility. Being seen as an expert in one area of the financial profession will improve your relations with existing clients and prospects building a stronger relationship of trust between you.
2. Promote Your Brand
Hosting a webinar is also a great public relations tool. It allows you as an independent financial advisor or as part of a broker dealer to expose yourself in the industry through providing relevant material.
3. Generate Leads
Hosting webinars is a great way to collect and grow email lists for future prospecting. Because the attendees are interested in the information you are presenting, and already engaging with some of your content, webinars have been shown to have higher conversion rates than other forms of web marketing.
4. Share your Passions/Knowledge
Rarely enough do we get the opportunity to truly share our passions with the world. Hopefully if you are considering holding a webinar, you have a high interest in the subject being presented.
5. Reach a Broader Audience
Hosting a webinar is also a great way to network through the internet. Webinars are effective in achieving this by adding a personal touch to content. Otherwise your could get lost in the world of social profiles and words on a screen.
6. Perfect Your Presentation Skills
Finally, webinars are the perfect place to fine-tune your presentation skills. Condensing large amounts of information and presenting it in a relevant and interesting way is not only useful in today's financial industry, but is necessary for setting yourself apart from the crowd.
Webinars are a great tool in web marketing that is often underused. If you would like more information about webinars please feel free to comment on this post and we will be happy to help in any way possible!
PS – Our Holiday Handout begins is on its second week! For six weeks leading up to Christmas, each brand new Advisor Website client will be entered to win a cool, amazing and awesome prize!
Every Friday from November 15 – December 20, advisors who sign up with Advisor Websites will be entered into a weekly a drawing where we'll be giving away prizes from awesome gifts like Omaha Steaks, iPods, and golf accessories.
Don't worry – if you're a client and already have an Advisor Website, you can still be entered into the weekly drawing. Refer us to a friend - when your friend signs up for an account, you'll both be entered to win!
Click here to learn more about Advisor Websites Holiday Handout!