Building a website sounds like a huge undertaking. Maintaining one? Even harder! And it actually is, unless you are using an intuitive platform on which you can do everything on your own, in your own time.
Financial professionals are educated and trained to manage investment portfolios, provide sound financial advice and everything else that's related to the profession. Not building websites and making changes to the code. That's something the tech guys do, right? Well, not anymore!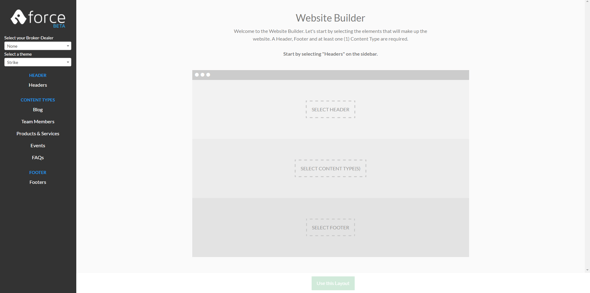 Why we updated our website building experience
The feedback we receive from the clients and the financial advisor community in general has been invaluable for Advisor Websites to create a tool that's both easy to use and efficient with the many features it brings to the table: Force. If you'd like to see how we implemented all the feedback we received into our product, go ahead and schedule a demo of our financial website software.
A financial web builder with speed in mind
Internally, we call it the "easy website builder" because that's exactly what our software engineers have been working on for the past year and a half. Force essentially utilizes a stylized-block approach to creating a financial website, so advisors will never have to code (ever!). Just pick your favorite block styles from the many options Force has built-in, and voila! Your website will be ready in just a few minutes. From then on, it's up to you to upload as much content, images and other information you'd like.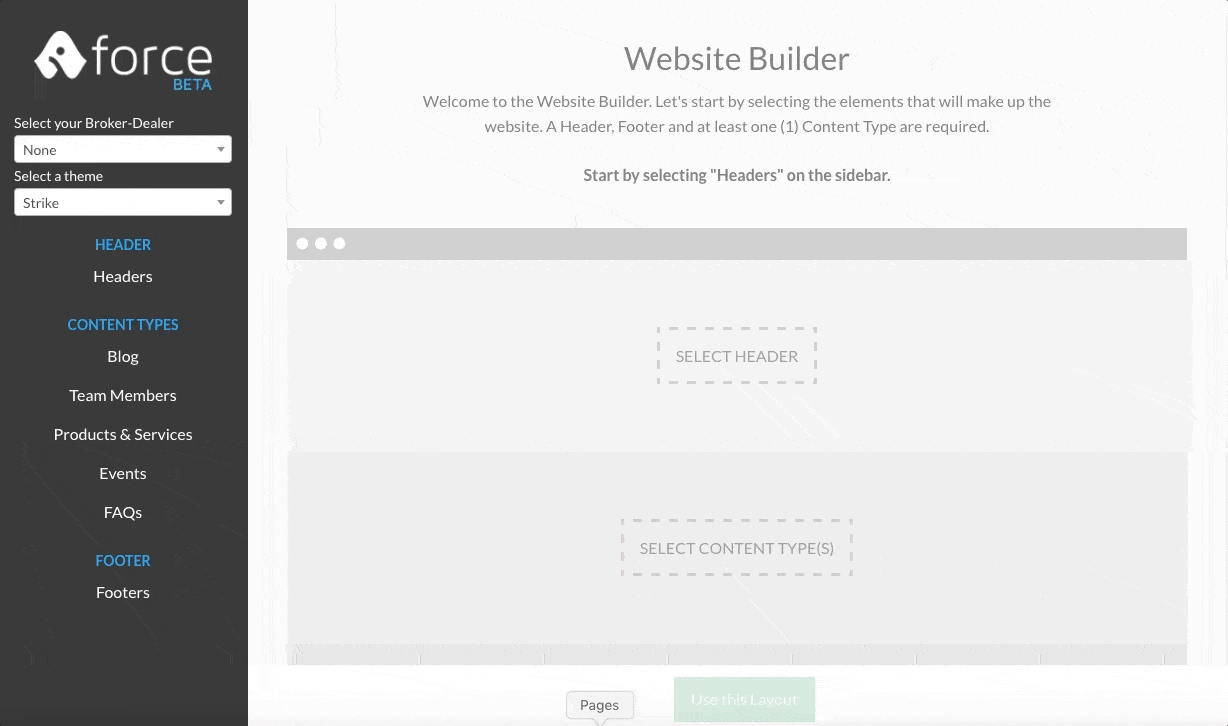 The new way to build your advisor website
The way financial websites are built used to be a daunting, tiring and frustrating process. With our easy website builder, we've streamlined everything and made it easy to understand for even those who are total strangers to software. Building your website is actually a quick, fun experience now! Unreal, right?
What about mobile devices you ask? We got you covered. Roughly 40% percent of people who visit a website do so on mobile devices, and as a Fintech company, we are fully aware of the fact. That's why all our financial website templates are responsive - that is, they'll look just as great on tablets and phones!
Long story short, you're in for a ride! Apart from the amazing website building experience, Force comes equipped with an arsenal of web features for financial advisors, ranging from bulk compliance submissions and layout customizer to auto-publishing on social channels (i.e. Facebook, LinkedIn, Twitter) and a very rich content library.
Sounds too good to be true, doesn't it? Well, you can never know for sure unless you see for yourself: sign up for our 14-day trial now!