PROBLEM & PROOF
Image yourself at dinner with a group of people you are unfamiliar with. Everyone else is talking and getting along but you seem to be only one left out. When this happens, what will you do?
Some people might find the opportune moment to introduce themselves and try to gage into the conversation, but a majority of people will whip out their smartphone and "pretend" to be busy.
Technology is taking over our lives and it's only the beginning. Almost everyone owns a smartphone and people are spending more time on their phones. Studies show that people check their phones more than 157 times in a day and 4 in 10 millennials spend more time on their phones than they do in real-life conversations.
What does this mean?
It's becoming harder and harder to gauge people's attention. Conventional marketing methods such as seminars, dinners, newspaper ads, direct mail etc. are not as effective. So, what can you do to market to a world of iPhone and Android addicts? Start digital and mobile marketing! Build an online web presence and allocate a reasonable budget to digital and mobile marketing.
Digital and mobile marketing is a huge subject. To break it down, these are the top 4 things to consider to get your digital marketing campaigns started.
SOLUTION - DIGITAL MARKETING
1. Google Adwords
When you don't know the answer to a question, what do you do? Google it! Let's pretend that I'm a person with a lot of extra cash lying around and I'm looking for an investment advisor. I go to google and type in "top investment advisor in Vancouver." The results will look something like this: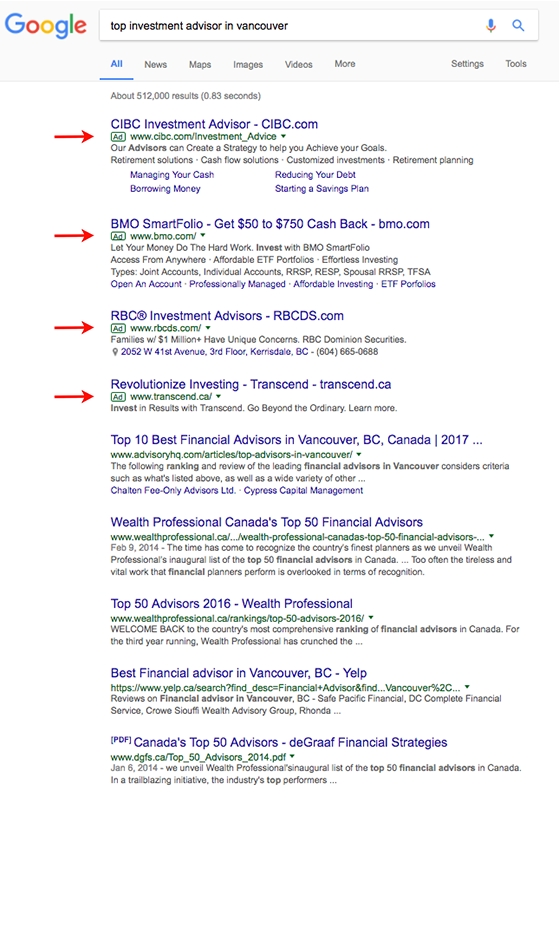 Based on your search, Google will list out the most relevant things ordered from top to bottom on x-number of pages. If you are running Google Adwords campaigns, your Ad will appear at the top of the search results. When someone is making a search through Google, your presence will be the first thing they get exposed to.
There are over 3.5 billion searches per day on Google. Your ideal client is in there somewhere.
When building an Ad, you have the freedom of customizing the following:
ad spendings

the keywords

age group

location

placement and much more.
Google Adwords is a very complex platform and very few people know the magic formula. If utilized properly, it could help your business tremendously.
2. Facebook
Almost everyone has a Facebook profile. Facebook is a good way to build strong awareness and target to a large audience. You can start by building a Facebook page to set a positive brand image.
Your profile is a representation of who you are and your firm. Therefore, pictures and visuals are important, so make it look pretty. Craft your messaging so that you differentiate yourself from all your competitors.
To get more "likes" and traffic on your Facebook page, you can also run paid advertisements through Facebook Business. The nice thing about Facebook ads is that you can add creative visuals to engage the reader. Similar to Google Adwords, you can customize your ad with the following settings:
ad budget

age

location

setting an objective for your ad

scheduling and much more.
Depending on the ad that you run, they might look something like this: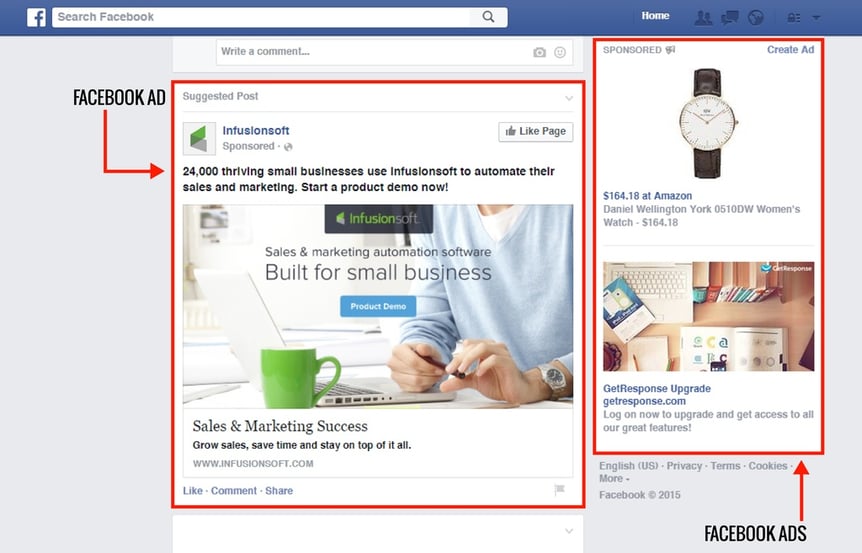 3. LinkedIn
LinkedIn is another great channel for digital marketing. Similar to Facebook in many ways, except LinkedIn is a professional social media platform.
On here, you can build a professional page. We've included some examples below.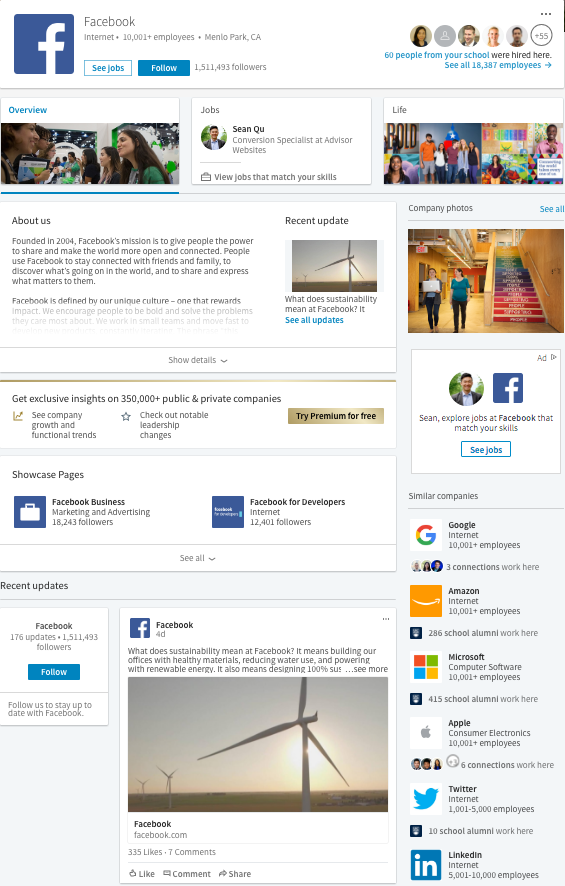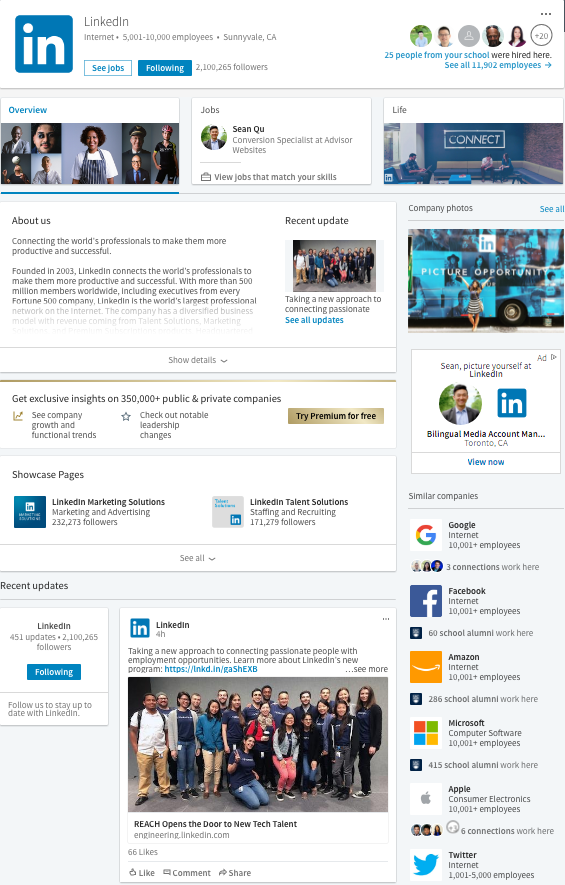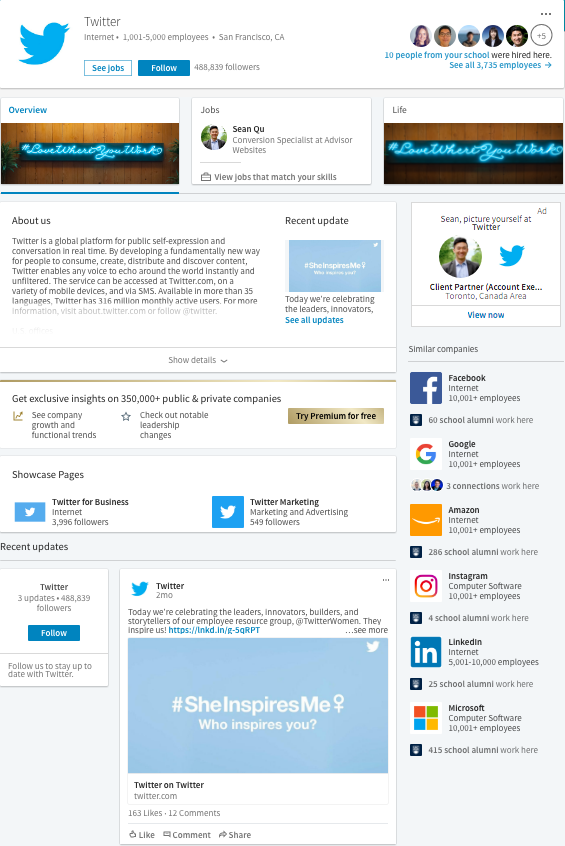 You can also run LinkedIn ads and adjust settings in the following fields:


ad spendings

job function

age

field of study

industry and much more.
4. Bing
Finally, there's Bing. Bing is a web search engine owned and operated by Microsoft. Settings on an iPhone are set to have Bing as the default search engine. That being said, there are people who use it to do their daily searches. Compared to Google, Bing has about 122.8 million searches per day.
If you haven't started a digital marketing campaign, your competitors have! Time to get started.
It may sound simple but it's a lot harder than it looks. There are individuals who have years of experience and still run into problems.
So, how can you get started today?

Instead of spending hours learning about social media and digital marketing, we do it all for you! Advisor Funnels is a full-service offering, that runs the onnline marketing campaigns and delivers qualified, local leads to your firm.
No need to worry about technical aspects and running campaigns, we will take care of all the difficult tasks for you. Learn how you can save time and grow your firm with minimal effort. Book a demo today!