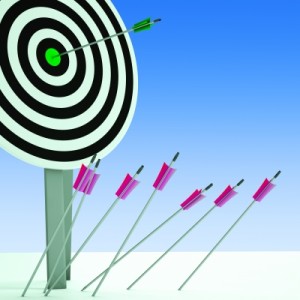 The most important aspect to your website is the messaging. And no matter the design of your site, your words need to be powerful and compelling to your target market. Fewer words are better, but the words you choose have to move people to take some action. Website writing requires an approach that is more marketing than information.
Your copy need to explain who you are as much as what you do. It needs to grab the reader to get them to notice and continue reading on. Ideally your website copy should compel visitors to act on something (contact your office, download a free report or whitepaper, sign up for your email newsletter, register for a seminar or event, etc).
Here are seven critical questions to evaluate the impact that your website makes on site visitors:
1. Do you think your website stops people in their tracks and pulls them in with your compelling messaging or headline?
2. Do visitors know they've arrived at the right place for them and their needs with just a quick glance of your site?
3. Do you find that visitors regularly go to 2 or more pages inside your site, or do they leave quite quickly?
4. Does your site have strong hooks and calls to action that help to entice visitors throughout your site?
5. Do you think your site evokes a response or reaction of introspection, laughter, fear or discussion?
6. Are you receiving first contacts from prospects through your website? If so, are you doing anything to monitor and remain in contact with them as they potentially move from prospect to client?
7. Do you think your referrals and prospects are finding and visiting your site before coming in for an appointment?
The answer to all of these questions should be, unequivocally, YES! And if you use Google Analytics (google.com/analytics) you can track the answers to many of these questions without guessing.
Image courtesy of StuartMiles at FreeDigitalPhotos.net