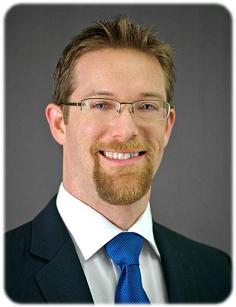 As discussed by financial and technology expert Bill Winterberg in a recent blog article, advisors are finally getting on board and improving the way they use technology. While we are awfully proud of how we are able to help advisors improve their marketing efforts through building inviting and easily navigable websites, Winterberg noted, "Advisers can spend considerable time and money building an attractive and informative site, but if visitors only read information and never return, the investment fails to pay off."
Well, we agree. That's why we are always looking for ways to integrate our services with companies that add value to advisors' websites (like our integration with Marketing Library, Share File, and Redtail CRM).
Winterberg's article, "Increasing Your Website ROI", details new technology integrations, including Advisor Websites recent team-up with Redtail CRM. This amalgamation allows advisors to collect information about their web visitors and, in simple terms, store it in their CRM.
Winterberg interviewed Advisor Websites Sales and Marketing Director, Loic Jeanjean about the join-up.
"The website forms integration [with Redtail] is very much a 'one-dot-oh' product to get advisors started," Jeanjean said. "We're already working on ways advisors can offer free downloads and other incentives to website visitors to get them to submit their contact information more frequently."
Essentially, this is what it's all about: turning your online visitors into contacts. Once that happens, advisors are able to reach out and build these relationships and, ideally, turn prospects into clients. Advisor Websites' integration with Redtail allows advisors to grow their prospect lists and audience very easily.
Check out Bill Winterberg's very popular financial blog, FP Pad (FYI: Winterberg's blog was recently credited to be one of the most influential blogs for financial advisors by Financial Planning Magazine). The article we're talking about in this blog post actually appearing on MorningStar Advisor - read the entire article right here.