We are thrilled to announce that Advisor Websites users now have the ability to access and share private documents through their website using Sharefile! With a discounted monthly subscription, advisors can use the most secure file-sharing and storing service on the web, right from their own websites.
ShareFile allows you to create a custom-branded, password-protected space where you can exchange business files with clients easily and securely. Users of Sharefile can enter their Sharefile URL below to enable a client login form for their website. The client login form can be added as its own page, or embedded into an existing page.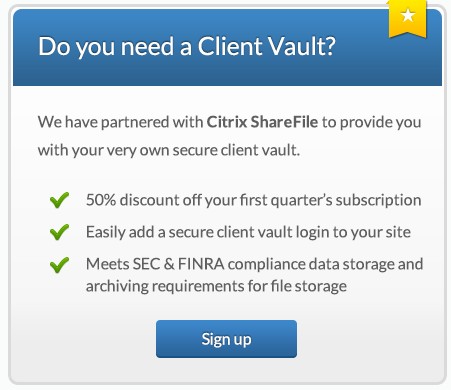 Once advisors create an account, clients will be able to log into a "client portal" or "vault" where they will have secure access to documents that you share with them. This allows clients to have instant access to any private files in a easy-to-use, secure location. Once you create an account, your client login will look something like the one below.