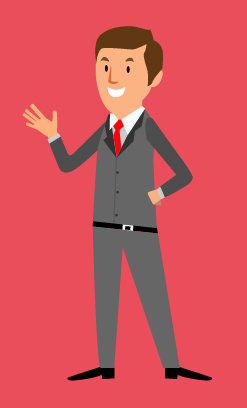 Many financial advisors set up their social media accounts and leave their cover photos as an after thought, or even worse, don't upload one. And with social media sites constantly evolving and changing their photo dimensions and opportunities, it can be a full time job to keep up.
Yet when, according to AdvisorWebsites, upwards of 90% of prospects research you online before they contact you, you have every reason to take advantage of these photo opportunities.
Here's what you need to know:
What to Include:
These are static images so think of them as a print ad. What do you want to convey in the rectangle you have available that will reinforce your brand, clearly articulate your target audience, and invite a prospect to contact you?
What you include may vary based on what's most important for your practice right now. Consider these options:
Pictures of your target audience and/or images that depict their aspirations. This does not mean Adirondack chairs on the beach for everyone
The url for your firm's web site or a specific landing page
A call to action – Facebook used to limit the amount of text you could have on your cover photo, but that restriction has been lifted. Now it can be the perfect place to highlight a free download
Third party mentions/logos, especially if you've recently been featured in a publication, news broadcast, or other prominent media. Note: This does not mean testimonials!
An Invitation to your next event
Considerations:
Your cover photo is not alone. You will also upload a profile picture (often a professional headshot depending on the account). Does your cover photo work in conjunction with this picture? Keep them in the same "image ballpark." While they do not have to be the exact style, you want your cover photo and your profile picture to complement each other.
Be consistent across all of your business accounts. Use the same image (or a family of the same style of images) across each account. Unfortunately, social media companies have not adopted a standard size. To learn all of the latest dimensions for cover photos, Covershub put together a useful infographic to help you navigate the differences.
Keep it fresh! Don't let your images get static or outdated. If you are hosting a seminar, webinar or other event, you can leverage the cover photo for the weeks leading up to the event to promote registration. But be sure to change up the photos as soon as the event finishes You may also consider rotating photos every month. Can you focus on a specific target audience need in January, a second one in February, and continue on throughout the year? Be creative in how to bring your brand alive in this over-sized picture space
Resources:
Don't have a graphic designer on your staff? Want to leave the cover photos to the experts? Numerous resources exist to help you out. Specifically, if you use an advisor industry-focused service provider such as AdvisorWebsites for your web site, reach out and ask them to size and load your social media photos. Many providers are more than willing to help you out as part of their service package.
If you've set up or designed your own web site, you can continue to do it yourself using a photo editing service like Canva, PicMonkey or Pixlr where you can take images and turn them into Cover photos.
It's time to take a look at your social media cover photos through the eyes of your client. Would you be eager to work with you based on what you see? Don't miss your photo opportunity!
- - -
This post was authored by Kristin Harad and originally appeared on GuideVine.
- - -